Main Content
Commencement at TCU is a proud and joyful tradition where family and guests gather to celebrate our newest graduates.
Graduate Checklist
May/August 2020 Commencement
Saturday, August 8, 2020 • Ed and Rae Schollmaier Arena
Updates - most recent updates were made on May 20, 2020. Continue to monitor this site where information will be added as it becomes available.
Chancellor Boschini Announces New Spring Commencement Date
May/August Commencement FAQs
Yes, the August 8 ceremony is for both undergraduate and graduate students.
The deadline to order your cap and gown is July 1, 2020. The deadline to order your diploma is July 18, 2020.
If a graduate misses the deadline for ordering their diploma, there will be one printed with the name on the TCU record in the Registrar's office.
Ed and Rae Schollmaier Arena
Friday, August 7, we will celebrate with Senior Toast, which is sponsored by the Office of Alumni Relations. We will not have an outdoor reception. Graduates will receive information about Senior Toast by the end of June.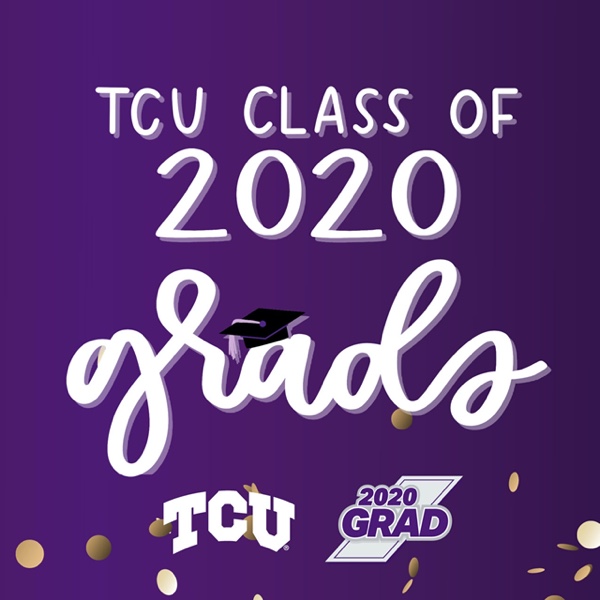 Tell the World You're Graduating!
Your Spring 2020 Commencement is coming later this summer, but why wait to celebrate? Download some fun embellishments for your social media
and let everyone know congratulations are in order.
Lead On #TCUgrad