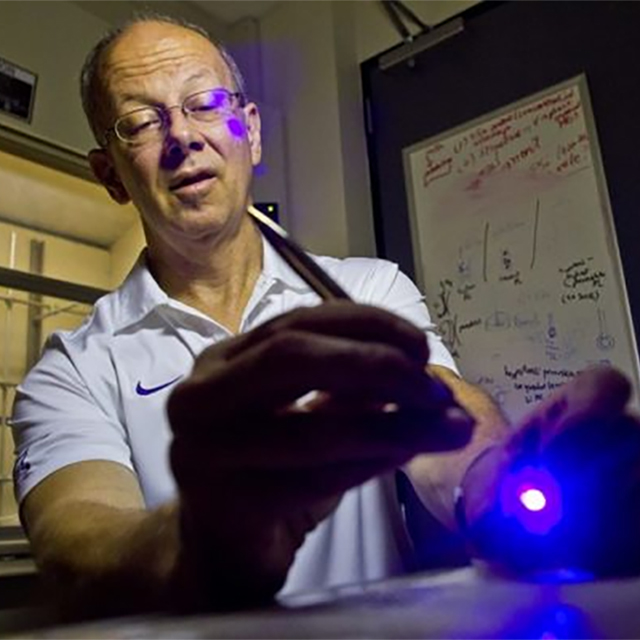 Failure in the Science Lab: An Indelible Part of the Process
February 11, 2019
Professor Jeffery Coffer doesn't allow frustration to get in the way of solving a riddle.
(This article by Caroline Collier originally appeared in the Fall 2018 issue of TCU Magazine.)
Jeffery Coffer remembers how his doctoral adviser broke the news: "All the easy research problems have been solved. Only the hard ones are left."
Coffer, professor of inorganic and materials chemistry, accepted the challenge.
After setting up a research lab at TCU in 1990, Coffer jumped into the rabbit hole otherwise known as porous silicon. About the same time, scientists found that when the second-most common element in the Earth's crust is imbued with holes, it emits light.
The professor split his research time between the low-risk projects — experiments in the light-emitting variety that should yield results — and less attainable dreams of the better-living-through-silicon variety.