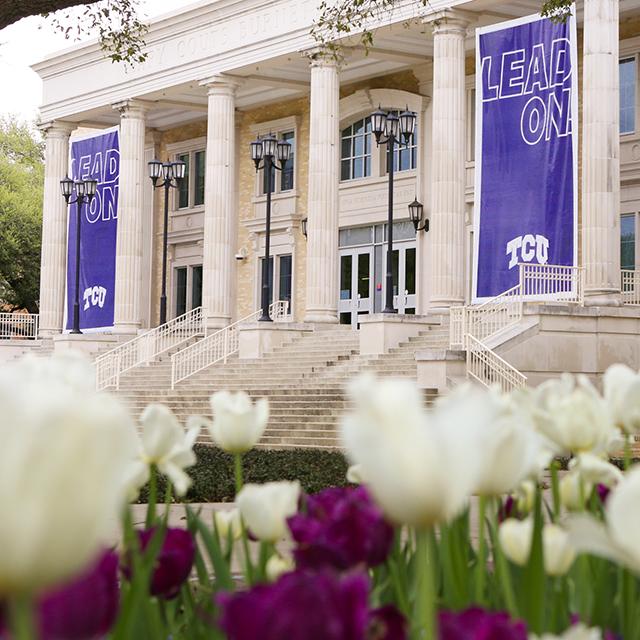 Financial Aid Update from the Office of the Chancellor
July 15, 2020
Editor's Note: The email below was sent to the TCU community on July 15, 2020. More information on the financial aid process will be communicated to our students and families as it becomes available.

Dear Horned Frogs,
It's hard to believe but the fall semester is rapidly approaching. Here on campus, we are busily preparing for and anticipating your arrival. It is certainly a bright spot for all of us, particularly as we have worked so hard to develop an excellent University experience in a personal and connected manner, no matter whether you are in-person or online. There is no doubt that our academic experience remains among the best in the country.
Even still, we are aware that COVID-19 has upended almost every aspect of our lives. These difficult times and unusual circumstances have led many of you to seek tuition relief. Yesterday, after extensive conversations, Texas Christian University's Board of Trustees unanimously approved $50 million in additional financial aid assistance for the fall semester for students whose courses have been designated online by the University and up to $15 million for students who qualify for need-based aid. Award amounts will be reflected on next week's tuition bills.
The quality of your University experience is undergirded by academics taught by outstanding faculty who are leaders in their fields. Our faculty have spent a tremendous amount of time preparing to teach this fall, redesigning courses and learning fresh teaching methodologies. New technology is being installed in classrooms to enhance the academic experience, regardless of your location, and we remain focused on keeping our campus as healthy and safe as possible. We have also reimagined your experiences outside of the classroom, adjusting some traditions and adding new virtual and small group activities.
In a world undergoing rapid change, our one constant remains – to provide the best possible University experience for you, our students. Because we know that by so doing, you will lead on and become a force for the greater good.
Sincerely,
Victor J. Boschini, Jr.
Chancellor
P.S. In case you missed them, please watch these excellent video messages from our Vice Chancellors on the student and academic experiences.