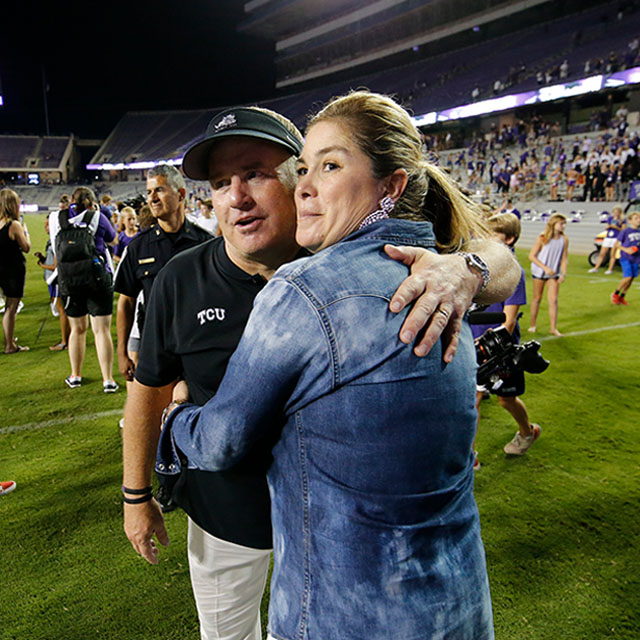 Gary and Kelsey Patterson Make Gift to Frog Family Crisis Fund
April 9, 2020
Head Football Coach Gary Patterson and his wife, Kelsey, made a generous gift this week to the Frog Family Crisis Fund. The fund supports Horned Frog students in times of need. The gift was announced by Athletic Director Jeremiah Donati on social media April 8.
For more information about the fund, visit  makeagift.tcu.edu.
Read the full story about the Pattersons' gift and their current work in the Fort Worth community through  The Gary Patterson Foundation in the Fort Worth Star-Telegram.