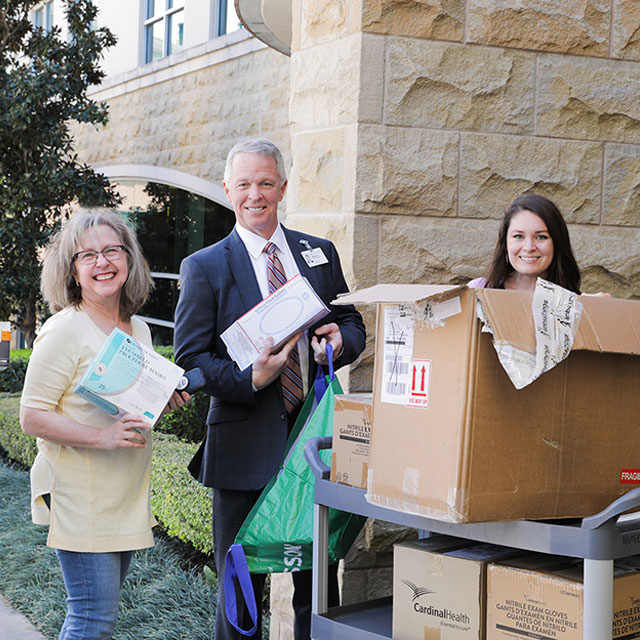 Harris College Donates PPE to Local Hospital
March 30, 2020
In the wake of the COVID-19 pandemic, medical facilities across the nation are seeing a shortage of critical personal protective equipment (PPE), which helps protect medical professionals treating those infected with the virus. In an effort to help, many universities, including TCU, are donating their unused PPE to local hospitals.
"We feel like it's really important to help our community and this is one way we can help out with a significant need during this time when hospitals are experiencing a shortage of medical supplies," Suzy Lockwood, associate dean for Nursing & Nurse Anesthesia at the Harris College of Nursing & Health Sciences, said.
On March 23, Lockwood dropped off a number of supplies (including eye masks, isolation gowns, shoe covers, gloves and hair caps) at the Andrews Women's Hospital at Baylor Scott & White Fort Worth.
"We're so grateful for TCU and their donation of medical supplies in this challenging time with COVID-19. We're in need of all the things we can get and so we're extremely grateful," Mike Sanborn, president of the hospital, said.