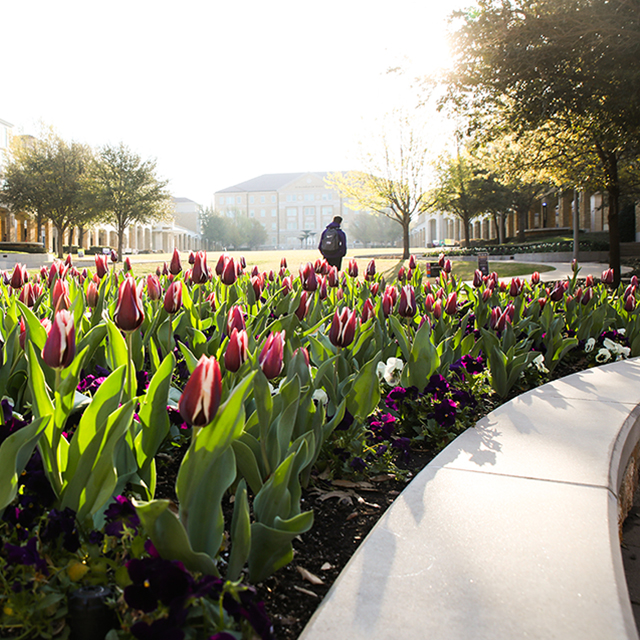 Helping Horned Frogs through the Frog Family Crisis Fund
April 14, 2020
In these unprecedented times, there has been a significant increase in students' needs, and Horned Frogs have stepped up to help their fellow Frogs. We are thankful for the support already received from the TCU community. (Read about the generous gift from Gary and Kelsey Patterson here.)
As new challenges related to COVID-19 arise, we encourage anyone willing and able to help students–who may be struggling to cover the basic resources–to contribute to the Frog Family Crisis Fund. Established in 2007, this fund provides immediate aid to students facing emergency or catastrophic situations that impair their ability to continue in school.
There's also opportunity to support faculty as they continue to provide a world-class education to our students. The TCU Koehler Center for Instruction, Innovation & Engagement is assisting faculty with integrating effective, innovative instructional/learning methodologies and technologies to promote engagement and improve learning.
Please visit makeagift.tcu.edu to take the lead on supporting students and faculty or visit advancement.tcu.edu for more information.
While conditions are not ideal, with your support, we will move forward together as Horned Frogs. #TCUtogether