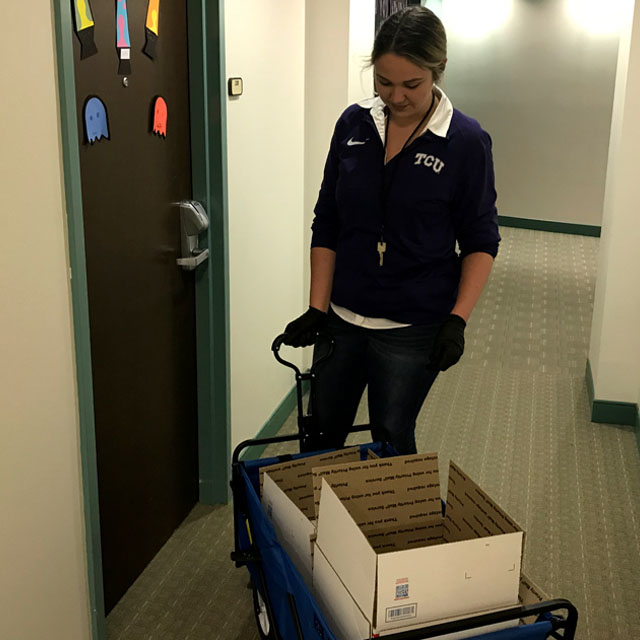 Housing Team Takes Lead on Student Services
April 9, 2020
When the Chancellor announced the extension of Spring Break and a transition to online instruction due to the COVID-19 pandemic, Craig Allen, director of Housing & Residence Life, and his team thought of students who had left vital supplies in their dorms.
"We knew that many students would need books, laptops or notebooks from their rooms, but since they had already left for Spring Break, they wouldn't have them when online classes started," he said. "Many students couldn't return to campus due to travel restrictions and social distancing. We needed a way to get them their essentials, while keeping everyone as safe as possible."
Therefore, in an effort to ensure that students were prepared for online instruction, Housing & Residence Life developed a "supply drive" program to ship supplies back home to students who could not return to their residence halls.
In total, the initiative assisted nearly 500 students and shipped out more than 600 boxes of items.
Through an online form, students could request up to two 12-by-12-by-6-inch boxes to be sent via USPS Priority Mail containing their items. Upon receiving forms from their residents, hall directors had a video call with the students while in the room to make sure they had retrieved the correct items, which would then be boxed up and shipped via the TCU mailroom.
Kudos to the Housing team for their dedication to serving students.