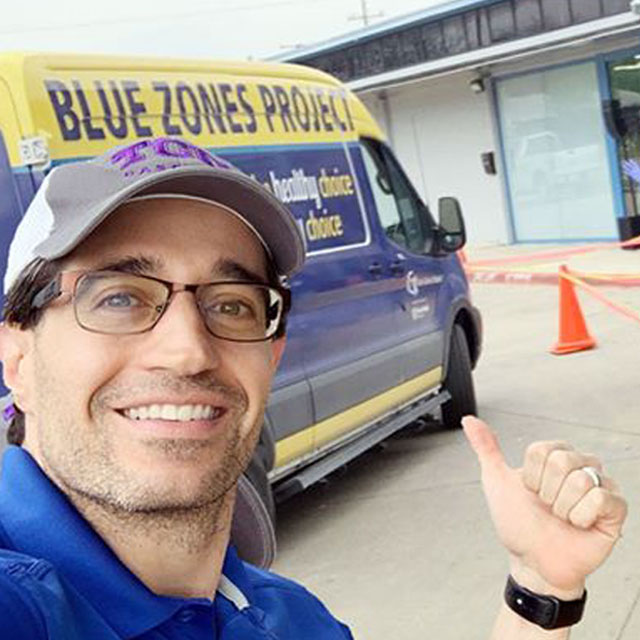 Local Alumnus Uses His Catering Service to Feed FWISD Families
April 9, 2020
Local alumnus Carlo Capua '00 is co-owner of Z's Café, a family-owned catering team that is producing, packaging and delivering low-contact meals to families in need (identified via Fort Worth ISD and United Way of Tarrant County) for the Crisis Meal Project.
Approximately 85,000 students in the FWISD qualify for free or reduced lunches. Now schools are closed, businesses are shuttered and people are hurting. The United Way of Tarrant County estimates that 500,000 people will soon be food-insecure in Fort Worth.
With the Crisis Food Project, each family receives a variety of fresh entrees, sides, casseroles, cold cuts, canned goods, snacks and more.
"The outpouring of volunteer spirit I'm seeing continues to give me hope during these difficult times," Capua said on his Facebook page. "Thank you to Blue Zones Project Fort Worth for sponsoring the 1,200 meals we made today for Boys & Girls Clubs of Greater Tarrant County. Thank you to Kathryn Albright for the personalized masks. Thank you to Becky Burton and Girl Scouts for the never-ending supply of cookies we're gifting out. And The Woman's Club of Fort Worth continues to be a stellar host as we take over the banquet hall for meal production."
Capua and the Crisis Meal Project were featured on NBC5 Thursday morning with TCU alumna Deborah Ferguson.
To support the Crisis Meal Project or for more information, visit Z's Café's website.