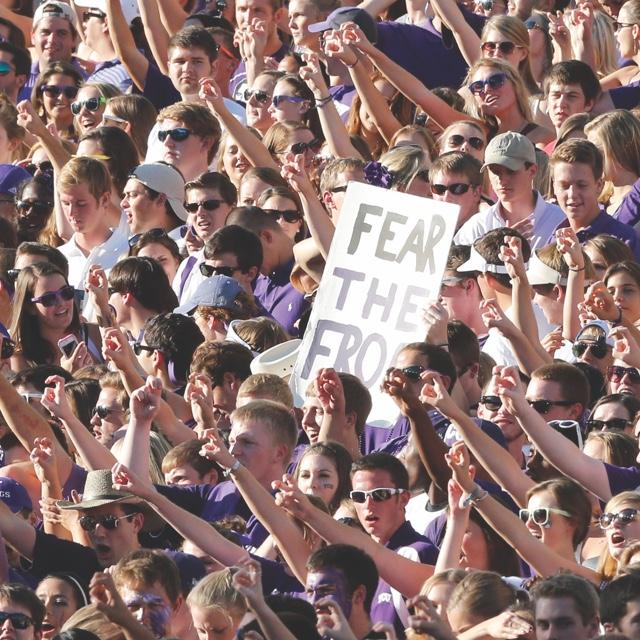 A New Kind of Go Purple Friday
April 17, 2020
In a continued effort to bring the Horned Frog community together, the Amon G. Carter Stadium will be awash in purple light, every Friday night from 8-9 p.m. as another reminder that we are #TCUtogether.
"During these unprecedented times, we continually look for ways to connect with our TCU and Fort Worth communities," Director of Intercollegiate Athletics Jeremiah Donati said. "Amon G. Carter Stadium is an important part of our campus culture. With the popularity of Go Purple Fridays during football season and our new initiative to continue wearing purple on Fridays year-round, we believe lighting up the stadium for Purple Friday/Purple Glow can be a great sign of unity and hope in this difficult period."
The purple lights come when many lights are going blue. A nationwide wave began to honor health care professionals and other essential workers on the frontlines fighting COVID-19. TCU, the city of Dallas and the Texas governor's mansion have all joined the efforts in the past week. The city of Fort Worth is scheduled to light up blue April 16.
Amon G. Carter Stadium shines blue tonight to show our appreciation for all of the healthcare and essential workers on the frontlines. 💙 #LightitBlue pic.twitter.com/OkS2C7phW8

— TCU Athletics (@TCU_Athletics) April 10, 2020