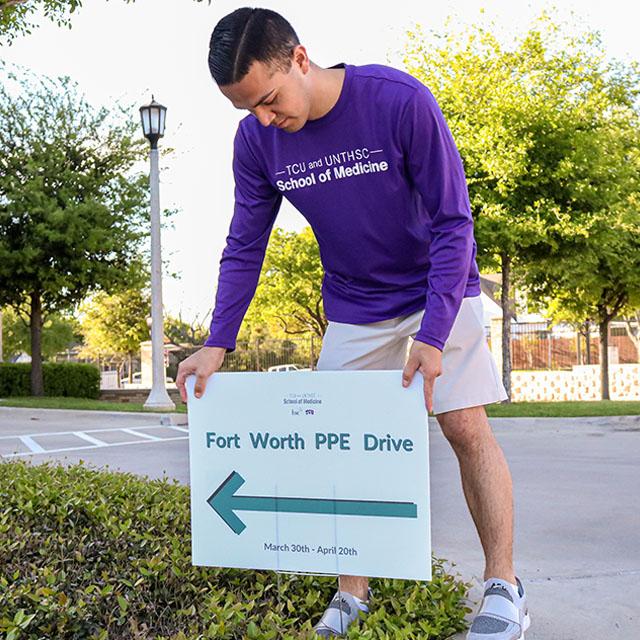 School of Medicine Supports Community With PPE Drive and Virtual Blood Drive
April 6, 2020
Students at the TCU and UNTHSC School of Medicine are stepping up to help the Fort Worth community in a big way. Students have organized both personal protective equipment (PPE) and virtual blood drives to address nationwide shortages.
In collaboration with the American Red Cross and Carter BloodCare, medical students are leading a social media campaign from March 30 through May 31 asking all who can to make an appointment with Red Cross or the local Carter BloodCare to safely donate blood.
Students are also collecting donations of new and unused masks, gloves and gowns for immediate distribution to Dallas-Fort Worth area community providers, clinics and nursing homes.
Individuals and companies may drop off donations of new and unused PPE everyday between 7 a.m. and 7 p.m. at 3417 W. Cantey St. (TCU Frog Alley Parking Garage). Large donations also may be shipped or picked up.
The blood drive runs from March 30 through May 31, and donations for the PPE drive are being accepted through April 20.
Learn more about the virtual blood drive and the PPE drive – and how you can help!