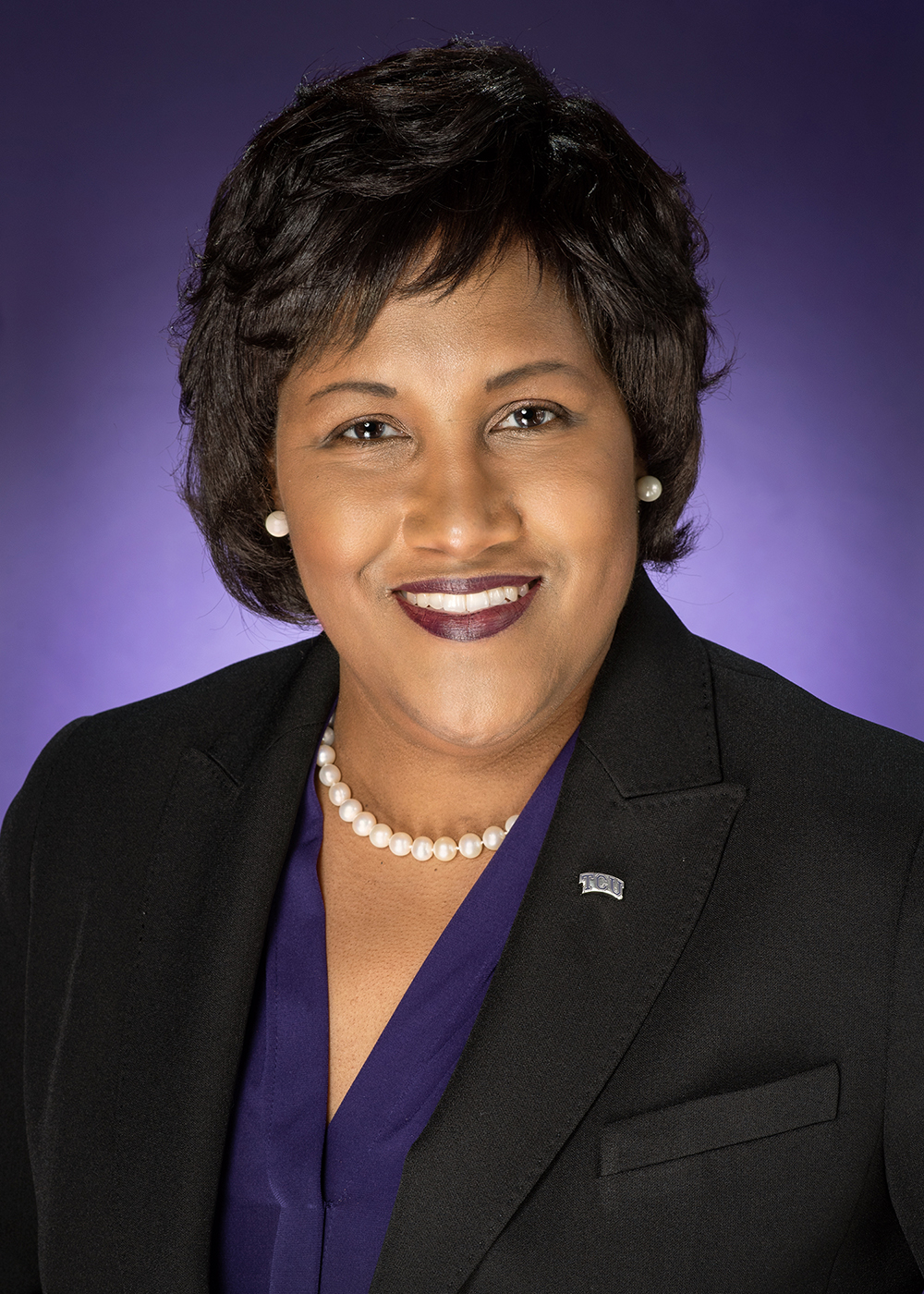 Texas Christian University has named Sonja S. Watson, Ph.D., its new dean for the AddRan College of Liberal Arts. Watson will work to further the mission of the college and advance the university's Vision in Action: Lead On strategic plan. She will begin her new role at TCU May 29, 2020.
Watson has an extensive background in academic administration, scholarly research and the liberal arts. She is currently associate dean of Academic Affairs for the College of Liberal Arts and associate professor of Spanish at the University of Texas at Arlington. She is the former director of the Women's & Gender Studies Program. The appointment comes after a nine-month, nationwide search to replace longtime leader F. Andrew Schoolmaster, Ph.D., who has served as the AddRan dean for more than 12 years. Schoolmaster will retire at the end of the current academic year.
"Sonja is an accomplished, visionary leader who is well-respected for her dedication to student success, strategic planning and research," Teresa Abi-Nader Dahlberg, Ph.D., provost and vice chancellor for Academic Affairs at TCU, said. "Her leadership and proven ability to advance programs and collaborate across many schools will be an asset to the university and help us reach our strategic goals. I am thrilled to welcome her to campus."
As dean, Watson will work with faculty to effectively promote the teacher-scholar model; advance diversity, equity and inclusion; and strengthen AddRan's academic reputation as a nationally-recognized liberal arts college for innovative learning and critical inquiry. AddRan is TCU's largest college, with 11 disciplines, 38 programs, seven languages and nearly 200 expert faculty members. The college is dedicated to enriching the intellectual lives of students, faculty and the global community by advancing human understanding of local and global concerns.
"I am extremely excited to serve as the next dean of the AddRan College of Liberal Arts," Watson said. "AddRan has a strong academic history and reputation, which is commensurate with its stellar faculty, students and alumni. I am eager to begin advancing the school's mission by articulating the value of the liberal arts, enhancing diversity, equity and inclusion, and bolstering AddRan's academic profile."
At UTA, Watson is recognized as a leader in multi-disciplinary collaborations and diversity and inclusion. Her work has resulted in several grants to advance the Women's & Gender Studies Program, while growing enrollment and enhancing the program's community outreach. As associate dean, she led the development of interdisciplinary programs, including certificates in medical humanities and esports, and developed transfer pathways for community college students and military veterans.
Watson earned her Ph.D. in Hispanic literature from the University of Tennessee-Knoxville. Her areas of research include Afro-Panamanian Literature, Hispanic Caribbean Literature and reggae en español. In 2017, Watson received the National Endowment for the Humanities Faculty Award for Hispanic Serving Institutions for her research on "Globalization, Transculturation, and Hybrid Identity in Panamanian Music: Reggae en Español." This is one of 16 grants and research awards for Watson throughout her career. Watson earned a bachelor's degree in Spanish at the College of William & Mary.
Additionally, Watson has published articles in several peer-reviewed journals and is co-editor of the journal PALARA. Her book, The Politics of Race in Panama: Afro-Hispanic and West Indian Literary Discourses of Contention (University Press of Florida 2014, 2017) deals with the forging of Afro-Panamanian identity. Since 2009, she has served on the advisory board of Voices from Our America, an interdisciplinary project linking research, curriculum and community engagement.