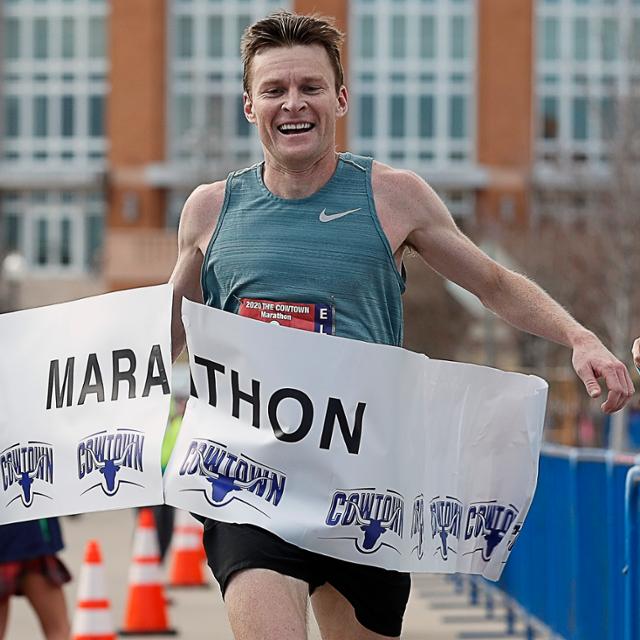 TCU English professor wins Cowtown Marathon
March 10, 2020
With a time of 2:31, Joe Darda, assistant professor of English, battled gusty winds and warm temperatures to finish at the top of 1,400 runners in the 42nd Cowtown Marathon yesterday.
"I've competed in marathons all over the country since picking up the event after college, but there's nothing quite like running, let alone winning, your hometown race," Darda said. "Every year I look forward to mile 15, when the course cuts through the TCU campus. I always get a boost from seeing the yellow brick and purple shirts––and by mile 15 I need a good boost."
Read more in the Star-Telegram.