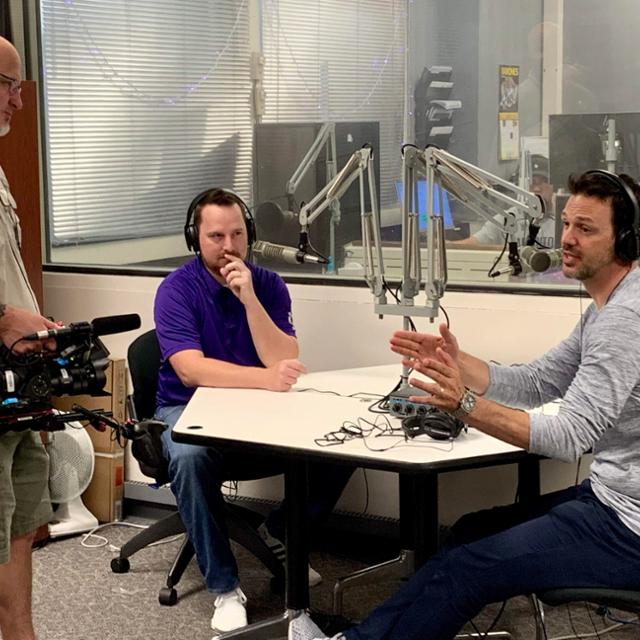 TCU Was In the House!
May 27, 2020
Last week, the Texas Christian University Alumni Association held its first virtual #TCUintheHouse Party. The event was held on Facebook Live and had more than 3,300 views during the event and more than 7,000 in the days following. The event was for alumni, students, faculty and staff, as well as parents and friends of the university.
Marc Istook '98 was the host for the night. Istook is a morning news anchor with Dallas-Fort Worth station WFAA. He also has held other prominent anchor positions on the NFL Network, TV Guide Network, CNN, Yahoo!, the BBC and ABC.com, among others.
Chancellor Victor J. Boschini, Jr. welcomed the crowd from his home to start the party.
The event featured video messages from other prominent members of the TCU community with good wishes for their fellow Horned Frogs.
Those featured included Dallas Cowboys quarterback Andy Dalton '10, who led TCU to one of its most memorable wins in football history with a Rose Bowl victory over Wisconsin in January 2011. Tim Halperin '10, a contestant on American Idol and most recently Songland on NBC, sang his new single "Losing You," which was featured on Songland in April.
Alumni from around the world showed their spirit, with a family singing the school fight song, and standing next to the River Thames in London. The event ended with a flyover of Amon G. Carter Stadium lit up in purple.
If you missed the live event, you can join the party now.