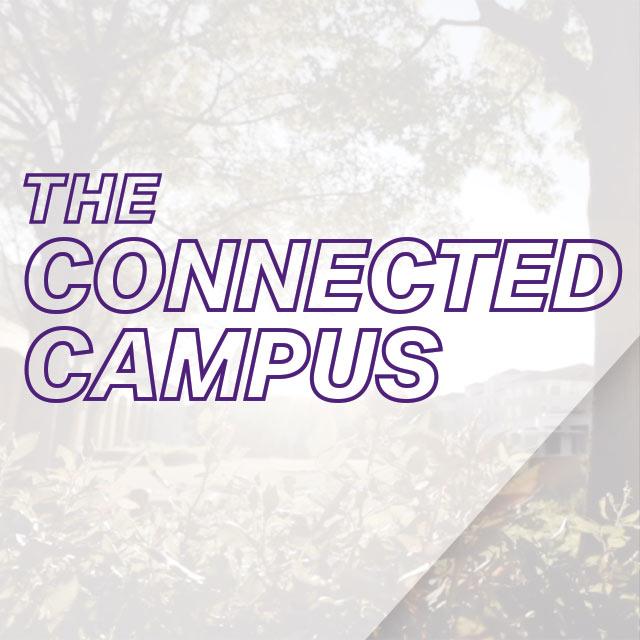 Videos Give Students, Families Sneak Peek of Fall Campus Environment
July 14, 2020
As Horned Frog families begin making plans to send students to campus for a fall semester that will look like none before it, TCU is rolling out tools to help. Two brief video messages launched today to assist students and families as they navigate these unchartered waters. One highlights what to expect in student life and the other details plans for fall academics.
"Faculty and staff are working hard to create the best possible student experience for you within the constraints of this global pandemic," Kathy Cavins-Tull, vice chancellor for student affairs, tells families in her video message on what to expect for student life this fall.
Cavins-Tull challenges students to bring an open mind with a sense of adventure and Horned Frog spirit. These are just some of what students can expect when they return to campus:
Residence hall/chapter house move in by appointment
Frog Camp in small groups
More small group experiences to help students build deeper relationships
Leadership development opportunities in residence halls and chapter houses
An expanded bike program with the city of Fort Worth
Sunrise yoga in the Campus Commons
Rec Center workouts by appointment
A new equine therapy program
A virtual TCU Traditions Week facilitating networking with alumni
Speakers on social justice issues
Zoom and phone access to success coaches, leadership advisers, psychologists and religious and spiritual advisers
"Life at TCU is fun, but deeper than that, the Horned Frog experience shapes ethical and responsible leaders who will solve big problems in a world of uncertainty," Cavins-Tull said.
In the second video message, Teresa Abi-Nader Dahlberg, provost and vice chancellor for academic affairs at TCU, shares plans for returning to the classroom. "I can assure you that TCU is planning an outstanding academic experience for our students, whether their courses are online, in person or a combination of both," she says.
In addition to completely redesigning courses for optimized learning and engagement, TCU has made substantial investments in technology upgrades and thoughtfully reconfigured academic spaces so students can learn safely among their classmates.
And taking an online class doesn't mean students will be stuck in their residence hall or apartment. Newly created touchdown spaces will provide the perfect spot to tune in to online courses in state-of-the-art, Zoom-enabled facilities or meet in small groups.
"We have transformed our beautiful campus so that students can get out, gather, learn and interact with peers as they take classes in real-time from the most caring and committed instructors anywhere," Dahlberg said.
TCU is taking every conceivable measure to make sure that your TCU experience is safe and healthy, engaging and connected. Please visit our Connected Campus site, and find more detailed information on our plans for students.