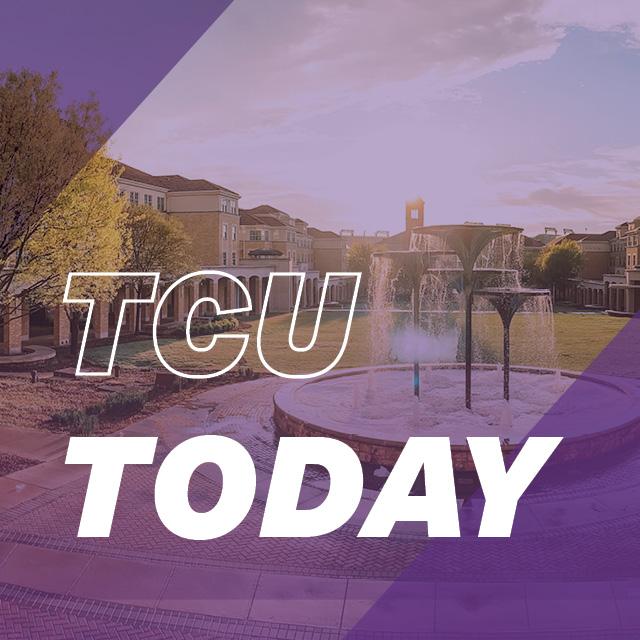 Welcome to TCU Today
June 8, 2020
The e-newsletter for faculty and staff is now TCU Today, featuring new design and functionality to better engage readers, tell TCU's stories and drive traffic to TCU's robust website.
Featured news will now link directly to news stories on TCU's website, enhancing the user experience with one-click access to content and images from colleges and departments across campus and help drive readership to the wide variety of news pages throughout tcu.edu. The newsletter also will highlight upcoming calendar events and link directly to the COVID-19 microsite and TCU Magazine.
Later this year, the second phase of the redesign will include direct access to news content in the categories of: Academics; Diversity, Equity & Inclusion; Research (Endeavors magazine); In the News; Student Life; and Alumni.
Increased content and demand
As the university has responded to a global pandemic and engaged in remote learning and working, requests for content coverage in the previous faculty/staff newsletter, TCU This Week, dramatically increased. During the same period, readership nearly doubled.
In response to this demand and its mission to keep faculty and staff informed with the latest news and events from across campus, the e-newsletter initiated a new biweekly delivery schedule in April. Currently for summer, the newsletter delivers to inboxes on Tuesdays and plans to return to a biweekly schedule in August.
With the launch of TCU Today, the TCU This Week website will no longer house new content; however, the site will remain live for the foreseeable future to house archived content that is searchable.
Do you have questions or a story to share? Contact TCU Today.