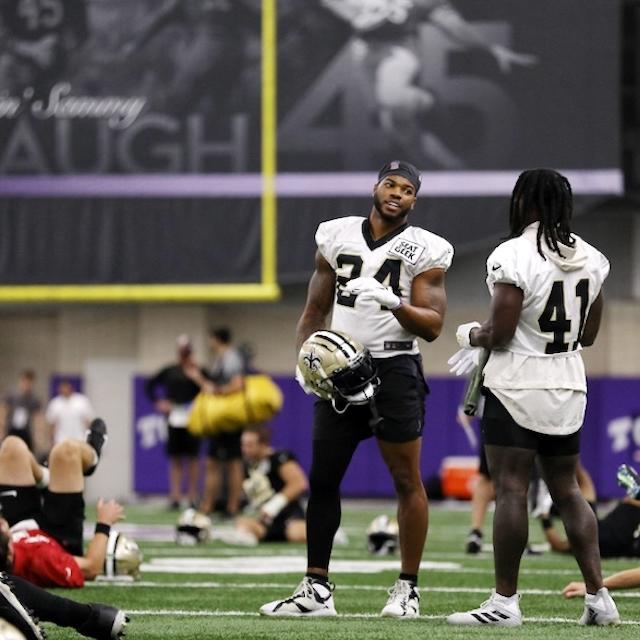 TCU Makes Headlines Opening Doors to New Orleans Saints
September 17, 2021
When Hurricane Ida hit Louisiana and displaced the New Orleans Saints from its football home, TCU offered its facilities for the team's practice – a story that immediately drew the attention of national media.
"Saints announce practices to be temporarily held in TCU's Fort Worth facilities," read the headline in USA Today. The story was also reported in The Wall Street Journal, The Washington Post, The New York Times and numerous other sports and local outlets.
According to GoFrogs.com, the Saints are the third NFL team in recent years to practice at TCU's world-class facilities. The Dallas Cowboys have used the Sam Baugh Indoor Practice Facility, and the Pittsburgh Steelers practiced at TCU for Super Bowl XLV in Arlington.
"TCU is pleased to host the Saints while New Orleans recovers from the significant effects of Hurricane Ida," Chancellor Victor J. Boschini, Jr. said. "Our hearts are with all those affected by the storm, whose lives have been disrupted. We are proud to extend our hospitality and our world class athletics facilities, one hard working team to another. Welcome to Fort Worth and TCU."