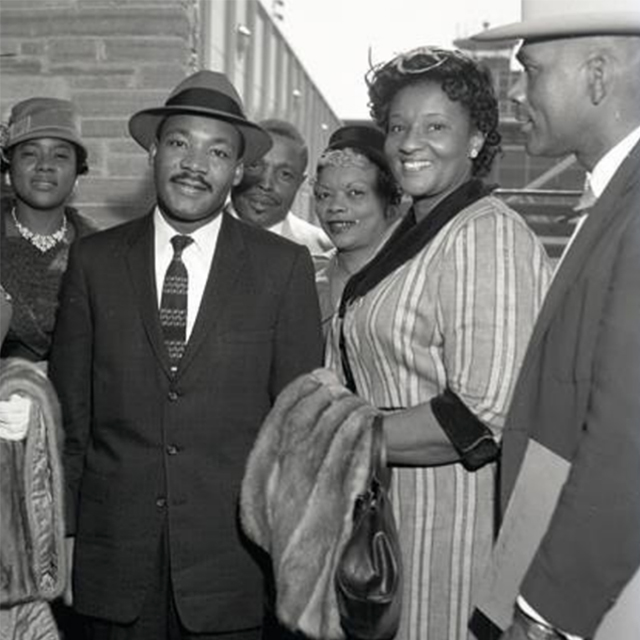 Vada Phillips Felder MDiv '54 was a woman of many "firsts"
February 10, 2021
The Rev. Dr. Martin Luther King, Jr. made a single visit to Texas in his lifetime, and a pioneering TCU graduate made it happen.
Vada Phillips Felder was the first Black student to earn a master of religious education from TCU's Brite College of the Bible. The story of her invitation and hosting of Dr. King in 1959 is told by a historic marker in downtown Fort Worth, dedicated in January 2019: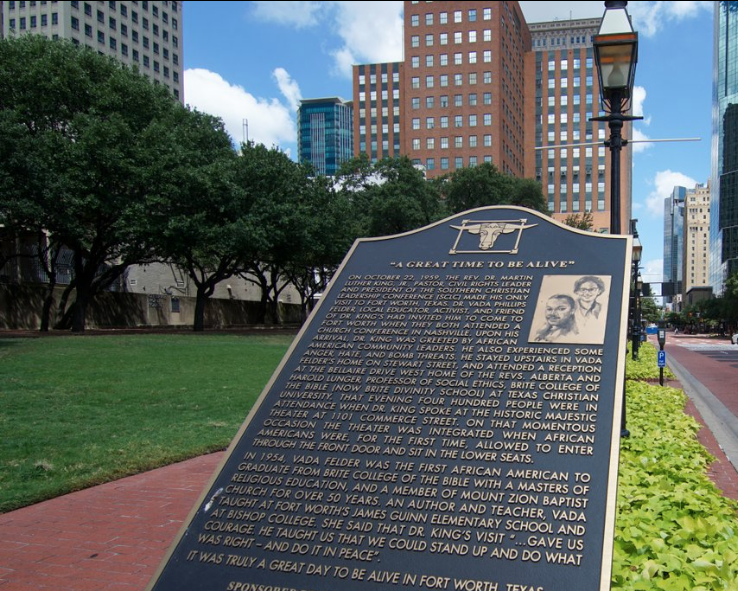 "A Great Time to Be Alive"
On October 22, 1959, The Rev. Dr. Martin Luther King, Jr., pastor, civil rights leader and president of the Southern Christian Leadership Conference (SCLC) made his only visit to Fort Worth, Texas. Dr. Vada Phillips Felder, local educator, activist, and friend of Dr. King's had invited him to Fort Worth when they both attended a church conference in Nashville. Upon his arrival, Dr. King was greeted by African American community leaders. He also experienced some anger, hate and bomb threats. He stayed upstairs in Vada Felder's home on Stewart Street, and attended a reception at the Bellaire Drive West home of the Revs. Alberta and Harold Lunger, Professor of Social Ethics, Brite College of the Bible (now Brite Divinity School) at Texas Christian University. That evening four hundred people were in attendance when Dr. King spoke at the historic Majestic Theater at 1101 Commerce Street. On that occasion the theater was integrated when African Americans were, for the first time, allowed to enter through the front door and sit in the lower seats.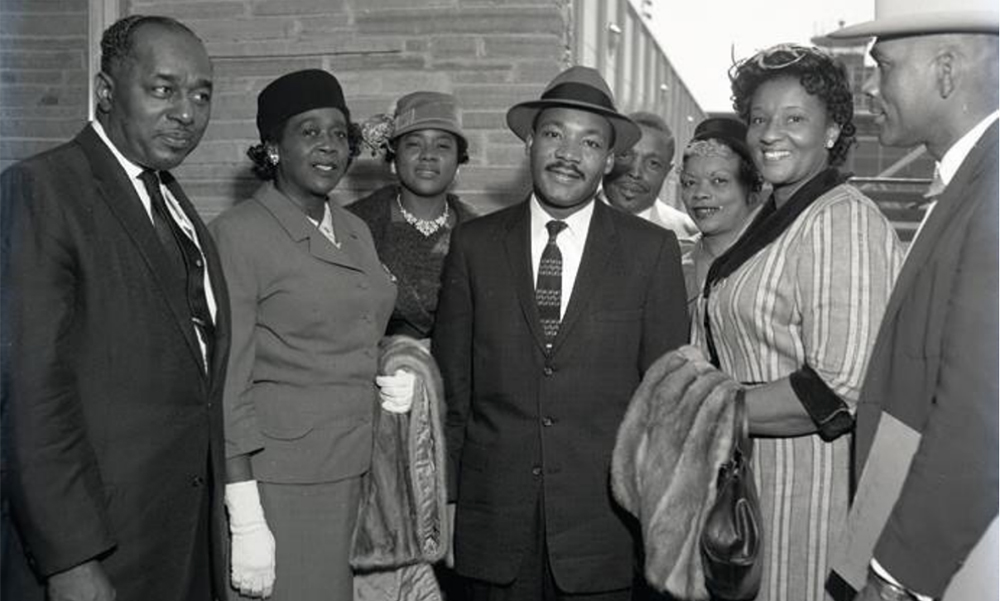 In 1954 Vada Felder was the first African American to graduate from Brite College of the Bible with a Masters of Religious Education. She was a member of Mount Zion Baptist Church for over 50 years, authored Christian Education materials, founded and operated United Christian Leadership School, and taught in Fort Worth's James Guinn Elementary School and at Bishop College. She said that Dr. King's visit "…gave us courage. He taught us that we could stand up and do what was right – and do it in peace."
Felder was a trailblazer before — and long after — she became a Horned Frog.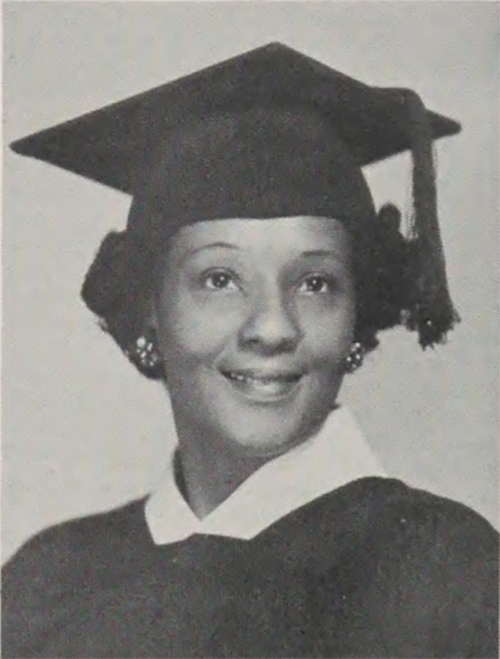 As an undergrad, Felder was the first student to graduate summa cum laude in just three years from Wiley college. She went on to do graduate work at the University of Chicago before enrolling at TCU on a scholarship.
After receiving her masters from Brite, Felder organized the United Christian Leadership School, sponsored by the Fort Worth Area Council of Churches. She was the first dean instructor of a full-time study program accredited by the Christian Education division of the National Council of Churches.
She held leadership positions on various community boards and church organizations. She was a member of the Urban League, Tarrant County Association of Social Relations, NAACP, Camp Fire Girls, Zeta Phi Beta, Eastern Star, Heroines of Jericho and American Woodsmen. She served as acting secretary of the Bethlehem Center board and as vice president of the Christian Educators Association.
A popular speaker at women's clubs, youth conferences, PTA groups and school assemblies, Felder received the first Florence B. Brooks Club award in 1955 and was named "Woman of the Year" by the club, a Christian civic organization and a literary and art society for Black women in Fort Worth.
She was also a prolific writer. Her primary source of income was as director of publications for the National Baptist Training Union Board of the National Baptist Convention. She authored a 250-page handbook for the Baptist Training Union and many Christian educational materials.
Not only was Felder the first Black woman to earn an advanced degree from TCU, she was also the first Black woman to be sworn in as a juror in the Northern District of the U.S. Federal Court, and the first Black person to serve on the Tarrant County grand jury.
Felder died in 2008 at the age of 97 after a lifetime of learning, service and leading the way for others. A memorial scholarship in her name was established at Mount Zion Baptist Church.