Students are at the core of everything at TCU. They are the reason faculty and staff show up each day to give their best effort in each area at TCU. This year, people and programs – including scholarships – are still a top priority, reflecting the ongoing needs of many students and their families. By designating a gift to TCU Student Scholarships, donors can make an immediate impact on deserving Horned Frogs.
The 30th Faculty & Staff Annual Campaign runs April 4-29, and all are invited to participate with any size gift. With each gift, faculty and staff count among more than 50,000 donors who have supported Lead On: A Campaign for TCU, the most ambitious fundraising campaign in TCU history. Everyone in the Horned Frog community looks forward to celebrating the successful completion of this transformative campaign in conjunction with TCU's sesquicentennial in 2023.
In addition to helping keep a TCU education attainable for deserving students, annual gifts also fund innovative academic programs and initiatives and allow the university to attract and retain outstanding faculty.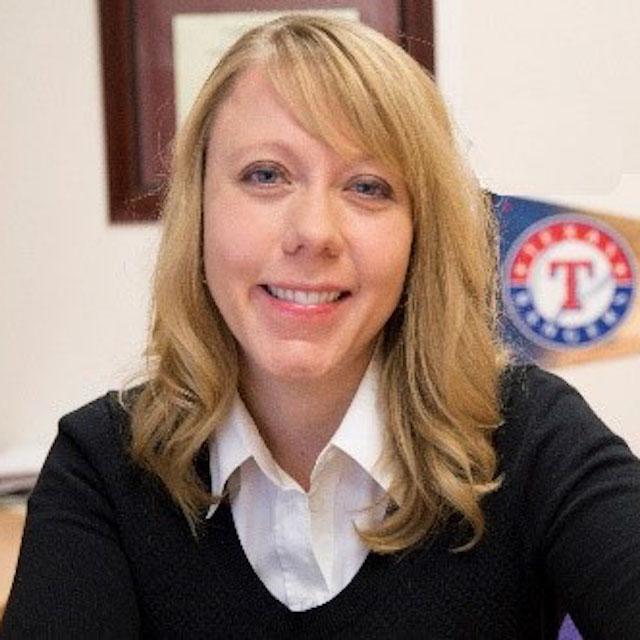 Last year, the Clark Society Board proudly announced the creation of the Clark Society Endowed Faculty Fund. As the inaugural recipient of this fund, Kayla Green, associate professor of chemistry and biochemistry, continues her research and creative activities as a teacher and a scholar.
Green's commitment to the teacher-scholar model, which allows her to pursue her research interests and teach, brought her to TCU, where she continues to study Alzheimer's disease.
"My team is very honored to be chosen as recipients of these funds and will use them to continue our research in making small molecules designed to serve as therapeutics for Alzheimer's disease," she said.
Gifts to the Faculty & Staff Annual Campaign can be made and more information can be found online. For questions, call the Office of Loyalty Giving at Ext. 7800.