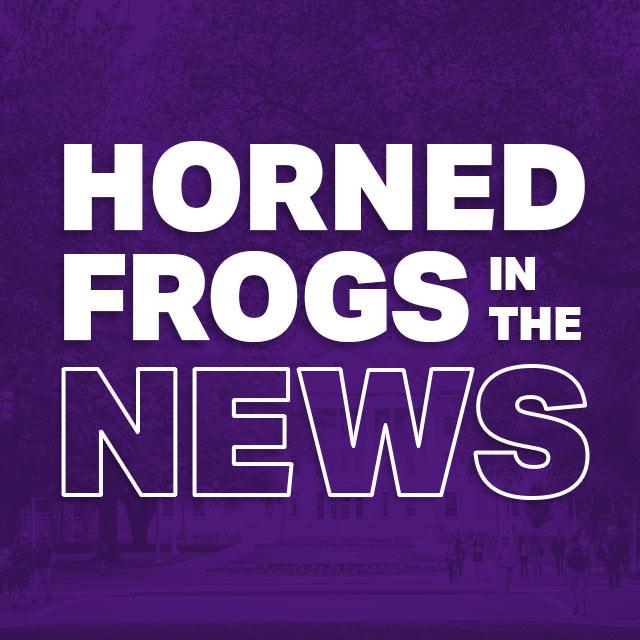 The city of Fort Worth just became the first city government in the nation to mine its own bitcoin, and TCU Neeley School of Business faculty took to the media to help explain.
Michael Sherrod, the William M. Dickey Entrepreneur in Residence, shared what this process will look like and some of the benefits it holds for city residents with the Fort Worth Star-Telegram.
"Fort Worth is smart to at least experiment with mining bitcoin," said Sherrod. "It's a good experiment to see how this can be used, especially in case of some kind of major economic disruption."
Sherrod explained that the digital currency bitcoin involves a process of "mining," which is comprised of computers solving complex math problems continuously. He notes that mining bitcoin could create more equity for Fort Worth residents. He also spoke with Fox-KDFW.
"Once they really understand the ins and outs and the details around crypto currency, then they can begin to make policies that can reach those ends," Sherrod said.
Fort Worth will engage in a six-month pilot program, in which they will mine bitcoin using three donated machines. Kelly Slaughter, associate professor of professional practice in the Information Systems and Supply Chain Management department, shared his energy concern with the Fort Worth Report. Slaughter explained that mining takes up more power over time.
"Something that IT has been working on for decades is how do we get the servers to use less electricity?" Slaughter said. "So, I don't know if Bitcoin would really be as prominent as if it was ranked into what else actually takes electricity."

However, he expressed hope for what it could mean for government transparency.
"You actually now have a public ledger, that in my mind makes the city government more accountable to the population than ever," Slaughter said. "I can actually look real time and see whatever tax collections they've been making."