Sally Fortenberry, department chair and professor in the Department of Fashion Merchandising, was named a Piper Professor of 2023 for the state of Texas by the Minnie Stevens Piper Foundation. Fortenberry joins the elite group of only 13 TCU professors to receive the prestigious honor.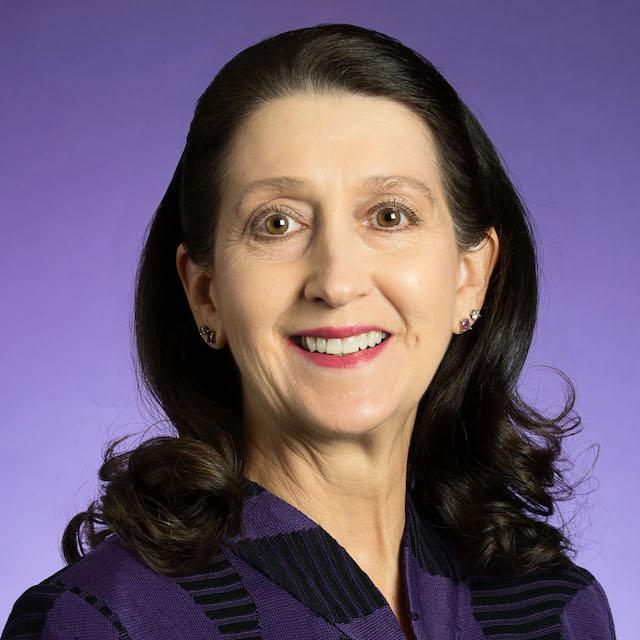 "I am humbled to be recognized among other esteemed educators across the state of Texas for teaching and mentoring students every day," Fortenberry said. "Teaching is my calling and has been my career from which I have reaped great satisfaction for over 35 years. The success of my students is how I gauge my own success as an educator, and I consider them all to be outstanding."
The Minnie Stevens Piper Foundation founded the Piper Professor awards in 1958 to recognize 10 professors each year across Texas for their outstanding scholarly achievement and dedication to the teaching profession.
"Dr. Fortenberry exemplifies what makes TCU truly extraordinary – our people," Teresa Abi-Nader Dahlberg, provost and vice chancellor for Academic Affairs, said. "Her leadership, mentorship and dedication to teaching our students are exciting to see. I congratulate her on this selective statewide honor and thank her for her contributions to the intellectual vitality and academic reputation of TCU."

Campus Leadership and Involvement

Fortenberry's 33-year career at the College of Fine Arts is marked by a passion for creativity and leadership. She previously served as chair from 1997 to 2003, when the department included interior design and fashion merchandising, and also is the current director of the Center for Merchandising Education and Research.

Fortenberry has served across campus in roles that embrace the importance of faculty governance, including serving as chair of Faculty Senate, Institutional Review Board, Honors Committee, College of Fine Arts Advisory Board, and Department of Fashion Merchandising Advisory Board.
She is a collegiate chapter advisor for the TCU Beta Zeta Chapter of Phi Upsilon Omicron, a national honor society in family and consumer sciences.
"My involvement with Phi Upsilon Omicron and the members and leaders at the collegiate and national level has been a lifelong endeavor, beginning with my initiation into the organization as a graduate student in 1980," Fortenberry said. "It is a privilege to work with these outstanding students."
Teaching Philosophy and Values

"My mission as a college professor and advisor is to assist my students in becoming self-starters, independent thinkers and confident in their abilities and attributes," Fortenberry said. "Their success becomes my success."
Fortenberry structures her coursework and class discussions to instill a lifelong passion for learning. Students are immersed in hands-on activities, guest presentations and experiential field trips to develop the confidence to take on new challenges and be receptive to diverse ideas.
"It is no surprise that Dr. Fortenberry has received this award from the Piper Foundation for her career-long dedication to teaching and student success," said Amy Tully, Teresa Ann Carter King Dean of the College of Fine Arts. "The influence of her mentorship is seen in the success of our fashion merchandising alumni and in her leadership within the TCU community. We are thrilled that she is being recognized for her outstanding achievements in the teaching profession. Her impressive accomplishments set a high standard for others to follow."
Previous TCU Piper Professors include:
Alfred DeGroot, 1959
Lorraine Sherley, 1965
Willis Gilliland Hewatt, 1969
Ben Procter, 1973
Emmet George Smith, 1974
Michael Max Winesanker, 1976
Robert Stuart Doran, 1989
Bob Frye, 1994
Donald Wilson Jackson, 2003
Richard Leo Enos, 2009
Ralph Carter, 2014
Molly Hand Weinburgh, 2015
Cecilia Silva, 2016