In its Sesquicentennial year, Texas Christian University presented degrees to more than 2,400 candidates May 13 and 14. During its four ceremonies at the Ed and Rae Schollmaier Arena, TCU reached its 100,000th living alum, and the Anne Burnett Marion School of Medicine at TCU graduated its first class.
"This day is already really special, but even more so because we are in the 150th year of TCU," said outgoing TCU Board of Trustee Chairman Mark Johnson, who introduced a video of Chancellor Victor J. Boschini, Jr., as he was home recovering from shoulder surgery.
"We've had many recognizable moments at TCU," Boschini said in the video. "I think the next 150 years, it's unlimited. I think the people here now have done a lot to make this place great, but we stand on the shoulders of giants. So many people before us have made this place better. It's going to be fun to see how it unfolds in the future."
One of the many changes at TCU is the addition of the Burnett School of Medicine, which opened with a class of 60 students in July 2019. Its focus on communication, a first-of-its-kind curriculum and the development of Empathetic Scholars® uniquely positions the school to radically transform medical education, improving care for generations.
"We are immensely proud of these young doctors. They will forever be a part of TCU's 150th," Boschini said ahead of commencement weekend. "This is a day that has been years in the making, and it is only fitting that this special class would be a part of such a celebratory moment in the life of our university."
The medical class crossed the stage at the first ceremony, as did the 100,000th living alum, Rachel Baniewicz, a Chancellor's Scholar who graduated summa cum laude with a double degree in psychology and in criminology and criminal justice.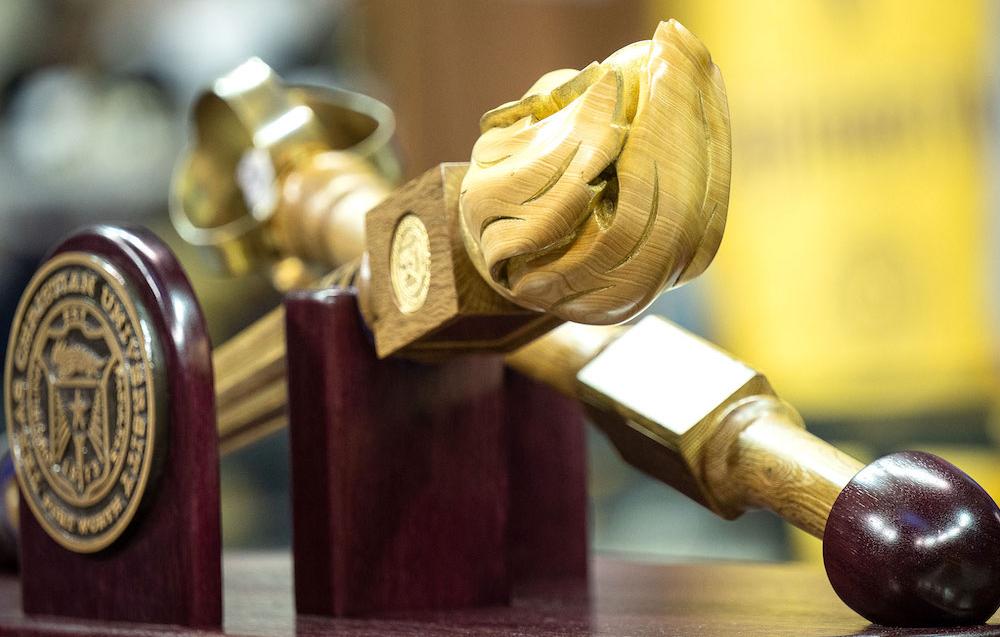 Ceremonies included commemorative 150th diplomas and medallions for each graduate and fireworks at the end of each ceremony. A new tradition was unveiled as TCU introduced a ceremonial "flame of knowledge" in honor of the Sesquicentennial. The piece was commissioned to join TCU's mace in preceding the platform party at the opening of the ceremony and will from now on be carried by the chair of the Faculty Senate as a symbol of academic learning.
President Daniel W. Pullin presented degrees and shared his well wishes with the graduates.
"You have just been awarded your diploma from Texas Christian University," Pullin said. "Let's take a moment to bask in the glow of this moment and acknowledge where you have been and what you have gained during your time at TCU."
Graduates hailed from 49 states and 56 countries. The degree candidates included 40 students with an expected 4.0 grade point average and 33 students who were candidates for double degrees. Read more about the class of 2023.
TCU presented a Doctor of Letters, honoris causa to Godeliève Mukasarasi, an advocate for women's rights for more than 40 years through social work. The recipient of the university's 10th Global Innovator award in 2018, Mukasarasi is founder and coordinator of the Rwandan organization Solidarity for the Development of Widows and Orphans Aiming at Work and Self-Promotion, also known as SEVOTA.