Main Content
Neighborhood News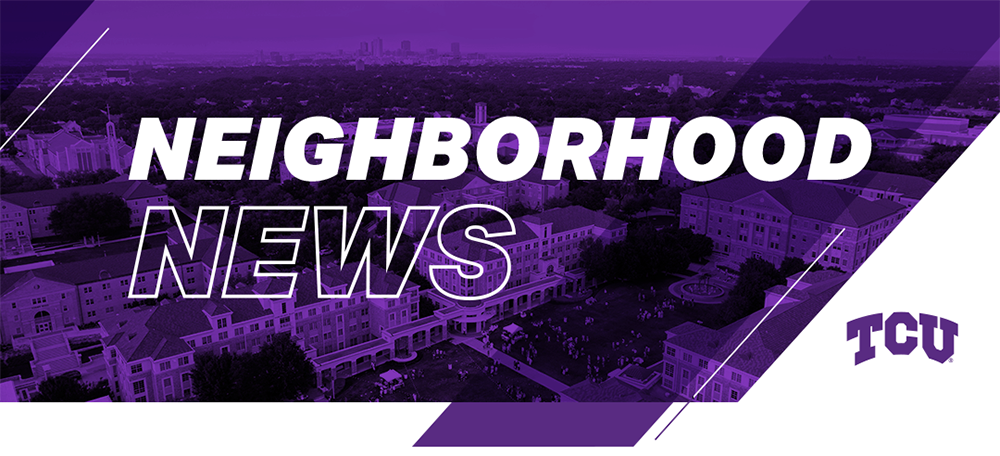 Neighborhood News is the news source for our TCU campus neighbors. We will share helpful information about campus activities that may impact those near us. Through the newsletter, we also invite our neighbors to be a part of TCU by sharing community events and stories about our university.
New for fall 2022: The electronic newsletter will replace previous sporadic neighborhood emails associated with specific events or announcements. This will gather information in one place to streamline communication and provide an outlet for even more content.
Neighborhood News is emailed periodically throughout the academic year.