Main Content
Native American & Indigenous Peoples Initiative
The Land that Became the TCU Campus Was Native Americans' Home For Millennia. That's Important to Know.
Because our campus sits on ancestral homelands of Wichita and Affiliated Tribes who lived here for generations, the ground we walk on daily at TCU serves as a teaching tool for empathy, reverence and understanding.
We're developing programs to help Horned Frogs learn and respect the sovereignty and contemporary presence of Native American nations and the historical trauma of Native Americans and Indigenous Peoples.
This is how we work together to find a healing path forward.
Our Native American and Indigenous Peoples Monument
Before TCU came into existence on the Texas prairie, this land had been an ancestral homeland for generations. In October 2018, following years of collaboration, TCU dedicated a monument acknowledging all Native American peoples who have lived in this region, especially the Wichita and Affiliated Tribes.
Physical forms can be a powerful teaching tool, and the monument's placement on campus has meaning on many levels. It offers learning opportunities related to diversity, equity, and inclusion, including understanding the monument itself, the process behind its design, and the broader historical context it represents.
Native American and Indigenous Peoples Day & Symposium 2021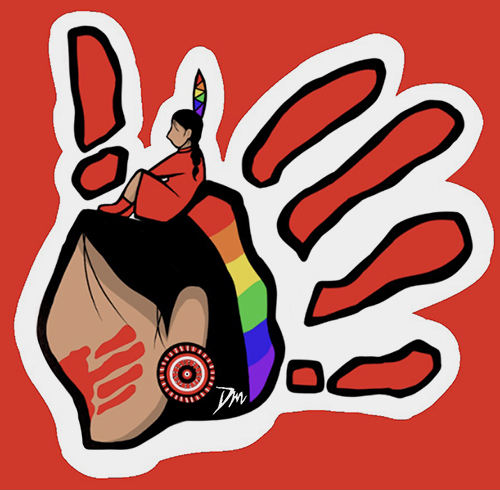 This yearly event gives our community opportunities to learn from and interact with Native American and Indigenous peoples, elevating awareness of and respect for their histories and perspectives.
The 2021 symposium theme is "Missing and Murdered Indigenous Women, Girls, and Two-Spirit People: From Awareness to Action" and features a variety of activities, including two presentations by Annita Lucchesi (Cheyenne), executive director of Sovereign Bodies Institute.
"Don't be afraid of history's facts. Great nations, great people, take responsibility."
— Scott Langston, liaison for Native American Nations and Communities
Leadership & Advisory Circle
In 2020, Provost Teresa Abi-Nader Dahlberg appointed Scott Langston, religion instructor and leader of Native American programs at TCU, to a newly created three-year position as liaison for Native American Nations and Communities.
Dr. Langston has established an advisory circle comprising Native Americans from within and outside of the university. This group will help guide TCU on positive ways to make Native Americans feel seen, respected, supported and part of the campus community by:
Developing partnerships between TCU and Native American nations and communities
Educating our campus regarding Native American history and perspectives
Reaching out to Native American communities about TCU
Helping guide curriculum with courses and programs reflecting Native American perspectives
Imagining new spaces to support Native American students, faculty, staff and alumni