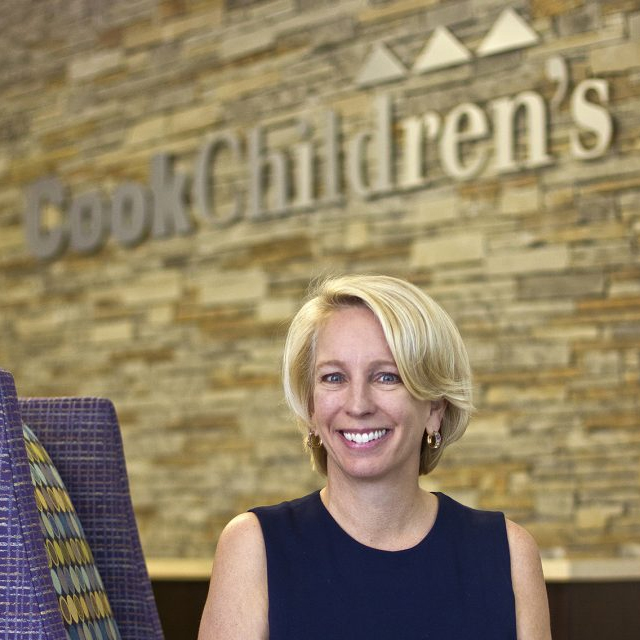 Complexity Theory Helps Organizations Adapt
March 1, 2019
Mary Uhl-Bien, a business professor, finds collaboration is important in a fast-paced world.
(This story by Jenny Blair originally appeared in the Winter 2019 issue of TCU Magazine.)
When Fort Worth pediatrician Justin Smith asked the parents of his patients what changes they would like to see at his clinic, the parents said they wanted a dedicated waiting room for newborns, a child-size potty chair in the restroom and a telemedicine link.
But ideas are one thing and execution is another — especially when large institutions such as Cook Children's Health Care System are involved. "Some of the ideas … didn't fit with the cookie-cutter plan for building a practice in our system," said Smith, director of primary care innovations at the children's hospital.
Some people at Cook Children's were unsure if the physical design changes were doable, Smith said, while others felt the changes wouldn't fit templates meant to protect the hospital's brand.
But Smith had studied, of all things, complexity theory — a field related to cybernetics, chaos theory and even studies of ants and bees — and it's more germane to hospital work than most might think.
With complexity skills learned in a Neeley School of Business physician leadership course taught by Mary Uhl-Bien, the BNSF Railway Endowed Professor of Leadership, Smith found it easier to communicate with administrators, navigate hierarchies and get the families' requests installed.
Read more in TCU Magazine.