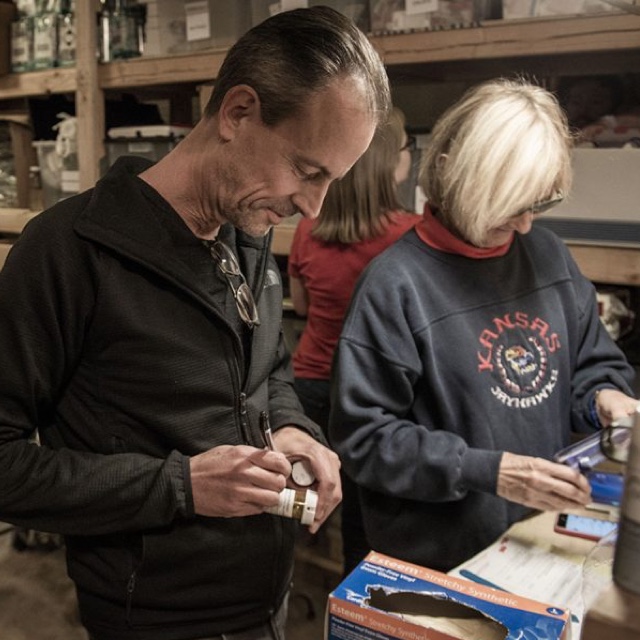 TCU Alumni Making a Difference Through Medical Nonprofits
May 24, 2019
Four alumni physicians have a heart for healing and work to make the world a better place — one patient at a time.
This article by Trisha Spence appears in the Spring 2019 issue of TCU Magazine.
Four physicians (Brandon Pomeroy '88, Wendy Heger Bonnell '95, Alison Hartman Lunsford '03 and J Mack Slaughter '09), all TCU alumni, have identified health care needs in their underserved communities and, in some cases, across the globe, and they are working to lessen human suffering through medical nonprofits.
Trudging through a dark wooded area to deliver medical aid to a homeless person is no glamorous task. Training a team to test children's blood sugar at midnight is no easy feat. And these physicians' day jobs aren't any easier.
The physicians share a drive to use their skills beyond their day jobs. Each practices a different medical specialty with even more distinct extracurricular paths.
From caring for homeless people and the uninsured to providing forms of escape and camaraderie for chronically ill children, these physicians are shining a light on the neglected corners of medical care and keeping their fingers on the pulse of health care advocacy.
Read more in TCU Magazine.