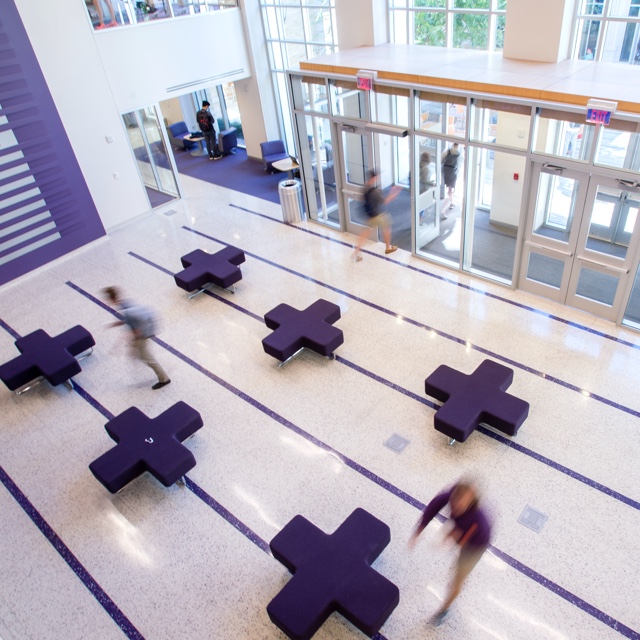 Academic Affairs Outlines Continuity Plan, the TCU Connected Campus
May 5, 2020
As Texas Christian University prepares for summer classes and a return to campus in the fall, Teresa Abi-Nader Dahlberg, provost and vice chancellor for academic affairs, has introduced the Academic Affairs TCU Connected Campus plan – to ensure Texas Christian University is prepared for the remainder of 2020 and beyond.
"We are planning for a safe return to campus for the fall semester. When dealing with factors outside our control, it is also critical that we prioritize an academic continuity plan that allows us to deliver the TCU experience in various and flexible ways," Dr. Dahlberg said in an email to faculty and instructional staff. "Our students and our parents have confidence in TCU, and these efforts will strengthen our ability to deliver on connected culture."
The TCU Connected Campus plan builds on the connected experiences for which TCU is known: high-quality, personalized instruction; academic progression; student advising; student services; and opportunities for extra-curricular engagement across programs and campus wide.
Near-term goals for the plan include:
Summer: A successful summer term with high quality online summer courses to keep students engaged, connected and on course in their academic progress. A website has been launched to provide information and resources in one location at edu/summer and additional financial aid opportunities are available for this summer's term. The Koehler Center continues to offer a variety of instructional support for faculty.
Fall:TCU fall courses as well as other extracurricular aspects of the connected campus experience demand flexibility and extra attention to the student experience. Academic Affairs is preparing for learning and engagement within various modalities as well as movement between these modalities to ensure the continuity of instruction:
On Campus:traditional course delivery with all students on campus.
Modified On Campus: all/most students attend classes on campus, but medium or large gatherings are prohibited.
Dual:flexibility of delivering and transitioning between both on campus and online coursework. Students attend classes on campus, but online class is also delivered to students who are not able to be on campus.
Online:online learning delivery if health guidance does not permit students to return to campus.
Academic Affairs also outlined two key expectations for "instructors of record":
TCU instructors of record for the summer and fall 2020 semester will be verified by the Koehler Center as having completed the Hybrid Course training or as having demonstrated skills to opt out of all or portions of the training. Training will take up to 12 hours (online), include inclusive classroom training and must be completed by August 1, 2020, according to a prescribed schedule that enables development and verification of over 1,000 instructors by that date.
TCU instructors of record for fall 2020 will redesign their courses as needed to support delivery within the four modes described above. Articulation of such will be included in syllabi. The deans are forming college-centric teams to support course redesign for individual courses and programs. Setting student expectations for learning across the four modes will help alleviate anxiety if and when transitions occur.
"This effort is meant to ensure we have a refreshed continuity plan that allows us to deliver the TCU experience regardless of how the pandemic affects us in the coming months," Dr. Dahlberg said. "This work will put TCU in a position of strength for the future."