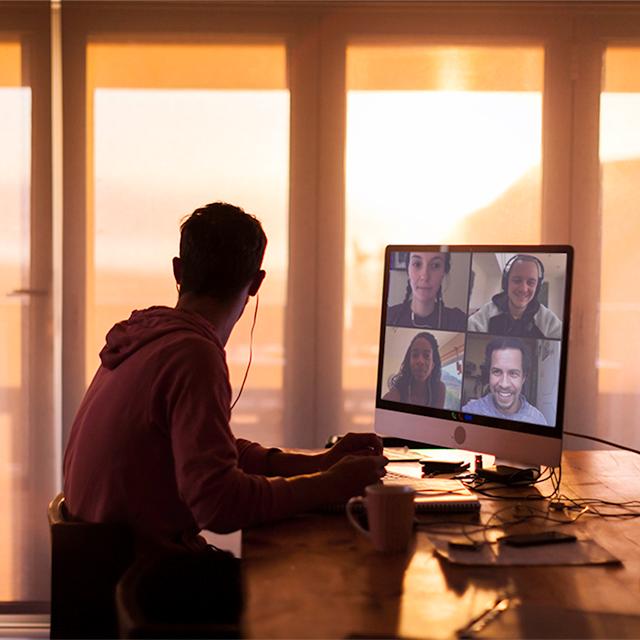 Counseling & Mental Health Services Reaches Students Virtually, Provides Increased Support Due to COVID-19
May 13, 2020
The Peer Support Communities for students, fostered by TCU's Counseling & Mental Health Center, has found new growth since going virtual after statewide stay-at-home orders.
"All of our peer support groups wanted to continue [even though they could no longer meet in person], and several of them wanted to increase their meetings, going from once to twice a week," said Eric Wood, director of Counseling & Mental Health. "Their attendance is better than ever."
Due to demand, the TCU counseling team is also looking for ways to add more communities, including training colleagues in Student Affairs to provide staff presence. Communities are student-led, but the student leaders work closely with staff.
With the growth and change in life circumstances, counseling services also has identified new communities to launch. For instance, Wood said they were hearing increased need for an anxiety and depression community, a surge in the topic of relationship loss and a specialized community for those in nursing. These topics will be added to current communities that include trauma survivors, supportive gaming, substance abuse recovery and loved ones of addicts. Peer Support Communities are not designed to treat symptoms or provide clinical interventions, rather to expand social support and increase connections.
"It's not even the meetings where the magic happens," Wood said. "It's the community."
According to recent surveys conducted with participating students, they agree.
"It's amazing to me to think that I've made genuinely steady friendships with other people in my group. I never thought we'd actually be helping each other and talking outside of our weekly group meetings," said one respondent.
Another said, "The support community has helped me to find people who appreciate the same things I do. It has helped me to feel more connected to campus, given me an outlet to be myself and, overall, made my senior year a better experience. I am grateful for the friends I made and the opportunity for consistent meetings with those friends."
In these unprecedented times of disconnection and isolation, Wood said, these communities can be more important than ever before.
"What we hear is that people grieve a loss of control, a loss of routine and a loss of structure," he said. "These communities provide all of that, as well as the connection that students are seeking."
He doesn't see them slowing down anytime soon, as TCU will continue to do its best to meet the needs of its students and provide the communities as long as they're needed.
"Normally, summer is a pretty quiet time for us," he said. "Not this summer."
Contact Eric Wood for information on Peer Support Communities.