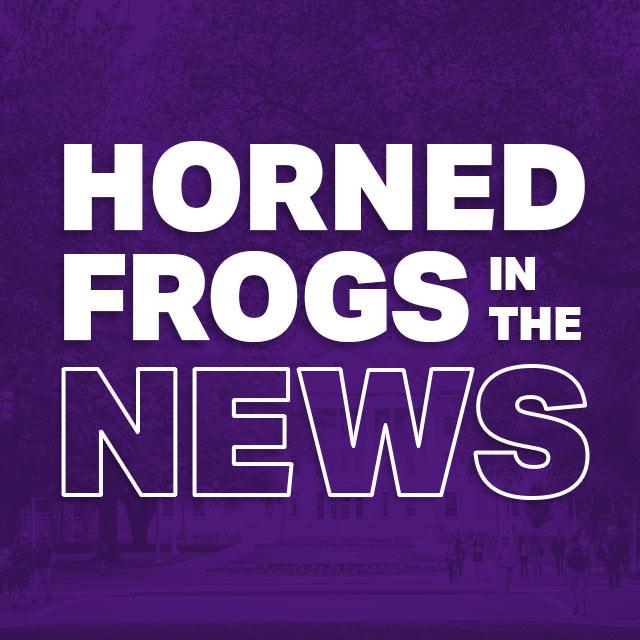 During Coronavirus, TCU Student Artist Creates Fabulous New Art Collection at Home
July 2, 2020
It all started with social media. In the confines of her room in a TCU residence hall, Alexis Ho, junior psychology major, tried her hand at the latest craft trend – marble paintings. She added her own flair to the project with a gold-leaf Chanel logo and promoted her work in her hall group chat.
She quickly sold her piece and received additional requests for customized paintings from her peers.
Then, when the COVID-19 pandemic forced Ho to leave her residence hall and head home to Houston, she discovered a new trendy craft – pop art collages. She spends hours looking for images for the collages, which she compiles using Photoshop for her clients, many of whom are teenage girls. Her personalized collages comprise a collection called Lovebug. She explains, "Just how lovebugs remain together even in flight, customers will always remain with my art because of its personalization and what it means to them."
Ho also wants to make sure her pieces are affordable. "I know as college students, we are often scrambling for money, so I only charge for the art supplies needed for the piece plus $10 for the work done," she said.
She hopes to continue making her art even beyond COVID-19 and has aspirations to open a college dorm store that sells art, accessories and bedding. "I think there's a stereotype that dorms are supposed to be small and dingy, so I want to combat that idea by opening a store that can showcase trendy and colorful dorm accessories," she said.