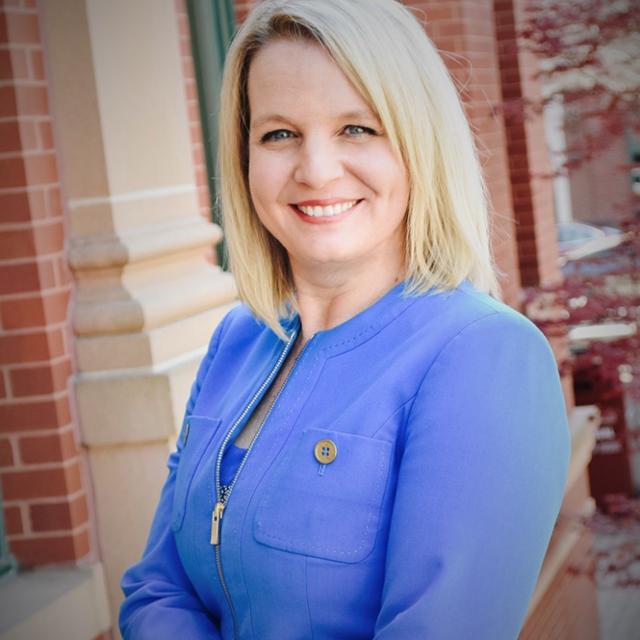 In the News: Professor Reflects on Pandemic, Offers Strategies for Dealing with Next Public Health Crisis
June 29, 2020
Throughout the COVID-19 pandemic, Amy Anderson, assistant professor at Harris College of Nursing & Health Sciences and the TCU and UNTHSC School of Medicine, has been a frequent voice in the conversation about health care. In a report for The Heritage Foundation – co-written with Dr. Daniel Johnson Jr., a practicing radiologist in Metairie, Louisiana – Anderson discusses lessons learned in the midst of coronavirus and offers strategies for the future.
Anderson and Johnson note that, in addition to putting lives and livelihoods at risk, policies implemented by the government put a significant financial strain on the health care industry, causing billions of dollars in damage. They also argue that the federal funding provided by the Coronavirus, Aid, Relief and Economic Security (CARES) Act was insufficiently targeted and that its associated guidelines and application processes have caused a myriad of confusion.
What can we do to be better? Anderson and Johnson offer a four-pronged strategy:
Designate pandemic hospitals and facilities while retaining other facilities for essential care for non-COVID patients.
Protect medical care and treatment outside the hospital setting to ensure that even services deemed "non-essential" can continue, providing patients with ongoing care.
Ensure that medical workforce training can continue uninterrupted, allowing on-site training for nursing and medical students.
Target federal and state funding for designated hospitals, facilities and non-hospital providers.