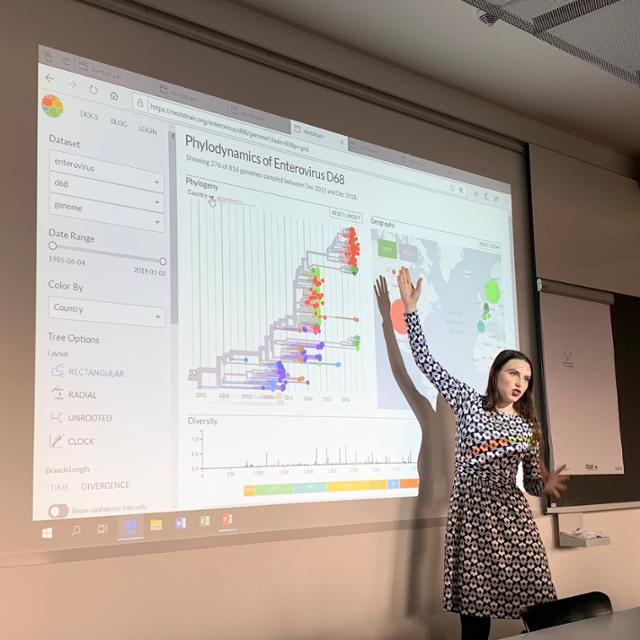 TCU Alumna is Mapping the Coronavirus
February 24, 2020
Emma Hodcroft says warmer weather may slow the virus, but that doesn't mean it's contained.
(This article by Trisha Spence originally appeared on the TCU Magazine website.)
A TCU alumna is part of the global effort to stop the coronavirus in its tracks.
Emma Hodcroft '08, a postdoctoral researcher at the University of Basel in Switzerland, is studying the impacts of weather on the spread of the virus.
A change in season should slow the spread of the virus and lower the number of cases, Hodcroft and a team of scientists hypothesized.
Hodcroft said the team doesn't fully understand why some pathogens spread less in the summertime, but it could likely be due to a combination of higher temperatures, humidity and people spending less time indoors.
She said a dip in new cases over the summer might lead people to think the coronavirus has been contained, but that complacency might be deceptive. "We could then see another peak — possibly even a larger peak — in the winter of 2020," she said. "If we are aware of this, we can use the summer to ensure that we have enough tests, equipment and hospital resources on hand to be prepared for any second peak."
Read more in TCU Magazine.