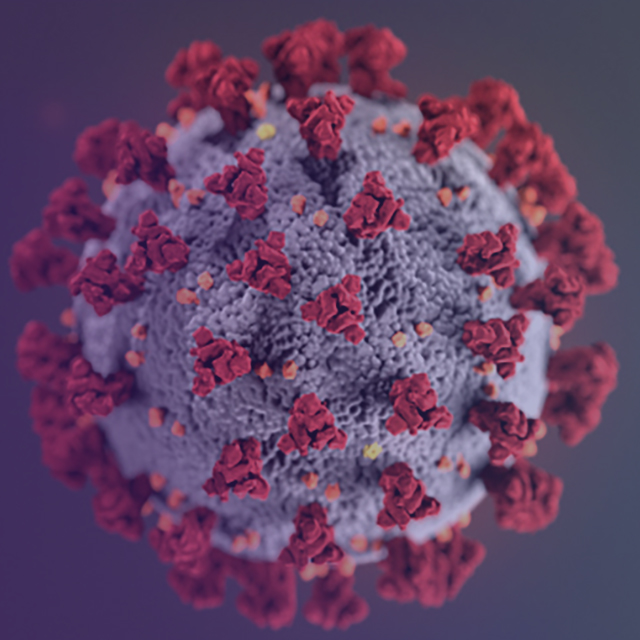 TCU Experts Weigh in on COVID-19
April 6, 2020
With the coronavirus dominating news coverage and headlines worldwide, TCU faculty are offering their expert opinions to news media on a variety of subjects related to the global pandemic. Below are highlights of coverage up to April 5.
Yashoda Bhagwat, assistant professor of marketing for the Neeley School of Business, tells the Star-Telegram that, "she likes the idea of the hotel thinking outside the box," by offering rooms to rent as working space but says they must keep safety and social distancing top of mind. As for business success during this time, she comments, "I think organizations that can be very nimble in their operations are going to be successful, such as the restaurants that deliver alcohol or have takeout."
The Bob Schieffer College of Communications' Kim Owczarski, associate professor of film, television and digital media, weighs in on a new digital streaming program, Quibi, which is made for smartphones only. "I think the fact that they're using bigger talent might help, but honestly I think most people, if they're watching stuff on their phone, they're going to watch Netflix. You can download things from Netflix," she said.
Fort Worth Weekly reached out to John Harvey, economics professor in AddRan College of Liberal Arts, for "insight into how the government stimulus may help and what history can tell us about the current economic crisis." Harvey responds to a Q&A on topics such as the stimulus package, unemployment and what recovery will look like.
Because of the implementation of a virtual semester, many students are missing the on-campus experience that many admit was the reason they chose to attend. The Star-Telegram writes that, "Kristie Bunton, dean of TCU's Bob Schieffer College of Communication says the communications college has been quick to adapt online, using the coronavirus scare to test communication technology professors have long been touting and to apply real-world situations to crisis communication classes."
AddRan's Sean Crotty, assistant professor of geography, discussed how urban geography shapes and influences the pandemic's impact on different portions of Fort Worth in FW Weekly. When asked how Cowtown is weathering the economic downturn, he notes, "[Fort Worth] is a distribution hub for goods and services. A lot of our major employers are going to grow or not be impacted by this."
The Bob Schieffer College of Communication's Sarah Angle, faculty adviser for the ROXO Agency and instructor of strategic communication, described her personal experience and the struggle of being a single parent during a time of social distancing in Texas Observer. Harris College of Nursing & Health Sciences' Mary Twis, assistant professor of social work, weighed in on the potential psychological long-term effects, noting that, "Single parents – especially single mothers – are at increased risk of depression, anxiety and other forms of psychological distress."
Harris College of Nursing & Health Sciences and the TCU and UNTHSC School of Medicine's Amy Anderson contributed to several articles in The Daily Signal, commenting on the importance of delivering medical supplies during the pandemic. She stressed the importance of sourcing options for drugs and supplies outside of China, noting that "[T]he U.S. must explore ways to incentivize U.S. manufacturers to quickly ramp up production and decrease our dependence on other countries."
Amy Anderson, Harris College of Nursing & Heath Sciences and TCU and UNTHSC School of Medicine professor, stressed the importance of now not being the time for political finger-pointing or looking back. "Honestly, now is not the time to criticize anyone," Anderson said. "No two pandemics or epidemics are alike, and how we respond is just going to be based on the information we have at the time."