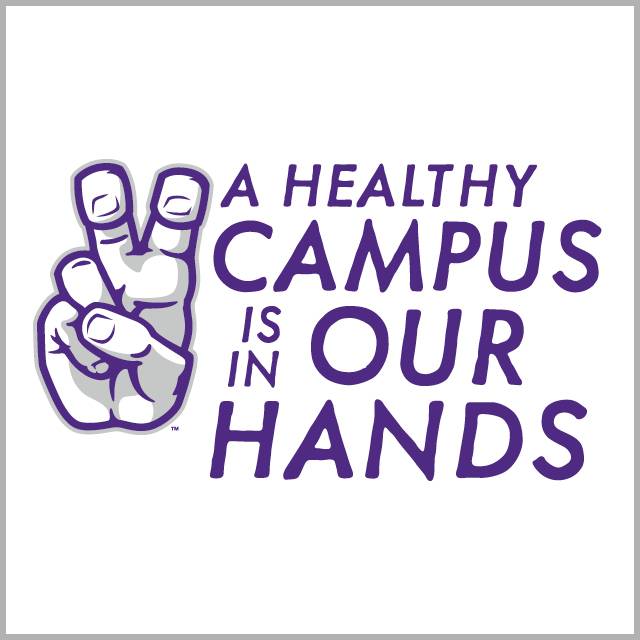 TCU's Health Center: Keeping Frogs Healthy During the COVID-19 Pandemic
July 18, 2020
Dr. Jane Torgerson spent most of her career in emergency medicine before joining the Brown-Lupton Health Center at TCU in 2005. As medical director of the Health Center, she draws from 37 years of practice to keep Horned Frogs healthy. Below she answers questions about how the Health Center is adapting and serving students during the COVID-19 pandemic.
What kind of impact has the COVID-19 pandemic had on the Health Center?
Dr. T: Interestingly, it's actually made us slower in terms of patient visits, but that's been really helpful because it's given us time to think through all of our processes, make changes and prepare for having students back on campus in the fall.
Has the way you see patients changed?
Dr. T: Yes, we're really a lot more careful with triaging. Students will call for appointments and we'll ask them all the questions regarding COVID-19 symptoms before we make an appointment or even let them in the building. We require staff and patients to wear face coverings as soon as they get in the building. We basically work with the assumption that everyone has COVID-19.
Is the Health Center offering any new services, such as telehealth?
Dr. T: Yes, we definitely have telehealth. It will be available in the fall for following up with a patient we saw in person and need to know how they are doing, or if a patient needs refills, for example. I wouldn't want to use it for someone with a sore throat because, to me, you really need to see someone in person to evaluate that.
Can all TCU students access services at the Health Center?
Dr. T: Any student who isn't an employee of the university.
Can TCU employees or other community members access services at the Health Center?
Dr. T: No, we've always just served students. We don't see faculty, staff or community members.
What should a TCU student do if they are feeling sick but have no known exposure to COVID-19?
Dr. T: Any time they experience any kind of symptoms or illness, they should call the Health Center and speak with a nurse; the nurse will either make an appointment for them or educate them on what they should do next.
What should a TCU student do if they have been exposed to someone with COVID-19 but they aren't experiencing any symptoms?
Dr. T: We are encouraging close contacts — that's someone who has spent more than 15 minutes within 6 feet of a person who is a known positive — to be tested within 3-5 days of exposure even if they don't have symptoms. We are asking them to call the Health Center and then we can get them set up for a test.
Does COVID-19 have any telltale signs, or do the symptoms vary for individual patients?
Dr. T: In the beginning we thought the primary symptoms were cough, trouble breathing and fever, but then we found that it's a whole range of symptoms that vary from person to person. Sometimes there's no fever. Sometimes there's no cough. Some students have fatigue, sore throat, body aches, headaches or diarrhea. Sometimes they just feel like they have a cold. And then some people actually lose their sense of taste or smell. So there's a whole variety of symptoms now, and it seems like every single person is different.
Does the Health Center take walk-in appointments?
Dr. T: Technically, no. You can be seen the same day, but you have to call for an appointment first. Now our doors stay locked, even during business hours. So when a student gets to our front door for an appointment or to use the pharmacy, they have to call and we come let them in. If someone just shows up not knowing that policy, there are signs on the door with the phone number and they can just call.
What types of COVID-19 tests are available at the Health Center?
Dr. T: We have two rapid tests: One is the PCR (polymerase chain reaction) test that looks for pieces of the SARS-CoV-2 virus that causes COVID-19. The other is an antigen test that looks for pieces of the protein that make up the virus. Both require nasal swabs.
How do you determine which one you use?
Dr. T: The PCR test is a little more sensitive so there are going to be fewer false negatives. The antigen test, even though it's a little less sensitive, would be a good one if somebody previously had COVID-19 and wanted to see if they are still positive, or they were exposed but don't have symptoms. But if I really think a student has COVID-19, I'm going to use the PCR test.
How long does it take to get results back?
Dr. T: About an hour. The antigen test is a little quicker — it takes about 15 minutes versus 30-45 minutes. With the equipment we have right now, we can run four tests in an hour. There is a new PCR test that we hope to have by fall. From what I've read, the sensitivity and specificity are similar to the other PCR test we have, but we will be able to run more tests. When we get the new test, we would be able to run 10 tests in an hour. Hopefully we won't be running that many tests, but we will be ready just in case.
What happens if a student tests positive?
Dr. T: We call them and tell them all about isolation and explain what to do, and we get a list of their close contacts at that point, which we give to our Contact Tracing team. We also notify our TCU Care Coordinators about the student who tested positive. They help students who are in isolation or quarantine deal with any kind of need they may have — providing academic support, arranging for meals, helping if they have to move out of their residence hall and also letting them know about mental health resources and the TCU Counseling & Mental Health Center. If the student is living off campus, the Care Coordinator helps them with similar things except they don't arrange meals for them.
What does the Contact Tracing team do?
Dr. T: Our Contact Tracing team calls each close contact and recommends that even if they don't develop symptoms, they come get tested 3-5 days after they were in contact with the person who tested positive for COVID-19.
What is the cost of testing at the Health Center?
Dr. T: Right now our test costs $100. The Health Center doesn't take outside insurance. We don't charge for seeing a doctor or nurse, but there are charges for labs, supplies and things like that, so students can get a receipt for the labs and file it with their insurance. If they have the TCU health insurance, they won't get charged.
What kind of treatment is available through the Health Center for students who test positive for COVID-19?
Dr. T: We just treat their symptoms. So Tylenol or ibuprofen for fever or aches. If they're coughing a lot, we can give them something for that. Some kids are nauseated, so we can give them a medicine for that. But there are no specific treatments.
When should a student with COVID-19 go to an emergency room or call 911?
Dr. T: If they develop difficulty breathing, if they have persistent chest pain or pressure, if they become confused, if they can't stay awake, or if their lips or face turn blue, they need to call 911 or go to the nearest emergency room.
What precautions should all TCU students be taking to stay healthy during this pandemic?
Dr. T: Besides the preventive measures that we promote all the time — wear your face coverings, stay away from crowds, wash your hands — I think it's important that they continue a routine of daily physical activity, drink plenty of water (especially in the heat), eat a healthy diet and really work on trying to keep their stress levels under control. During this time, it's so easy to get anxious. If kids already know how to deal with their anxiety — whether it's meditating or yoga — I think that's really important right now. They can also connect with our Counseling & Mental Health Center.
Anything else to add?
Dr. T: Please wear your mask.