Although it began in 2018, the 2020 launch of the Bebout Wellness Center in the Harris College of Nursing & Health Sciences was – given a global pandemic –incredible timing to focus on the mental well-being of nurses and nursing students. The intersection of Nurses Week and Mental Health Awareness Month in May was the perfect time for local media to tell its story.
NBC 5 featured Bebout in an evening newscast during Nurses Week and spoke with Sharon Canclini, assistant professor of professional practice.
"We never know when big events, like let's say a global pandemic, will happen and, when that does happen, we're hopeful that our nurses will be able to tap into their skills that we teach them here on how to be resilient, how to care for themselves, how to manage the stressors that their work provides to them and, in the end, that impacts patient safety and patient wellness," she said.
Another story in the Fort Worth Report seized on Mental Health Awareness Month.
"Supporting the mental health of especially healthcare workers has become all the more important as a result of the pandemic," said Suzy Lockwood, associate dean of nursing and nurse anesthesia.
"Our mission in public health nursing is to create communities in which people can thrive. That is what I see this program is designed to do," said Pamela Frable, associate professor in nursing. "We are trying to create a healthy workforce."
The Bebout Wellness Center was conceptualized by students during a project and grew with faculty support and a grant from the Bebout Family Foundation. The center provides programming to promote health among its students, as well as support wellness research.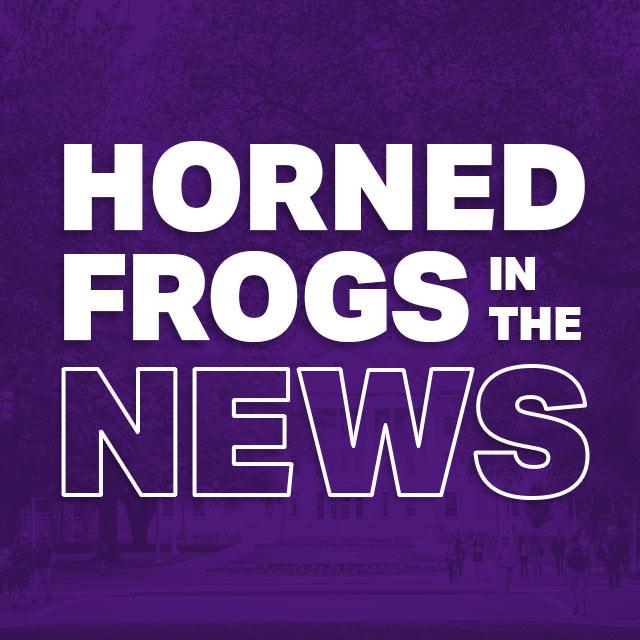 In addition to the NBC 5 story and the article in the Fort Worth Report, learn more about the Bebout Wellness Center in TCU's Endeavors Magazine.