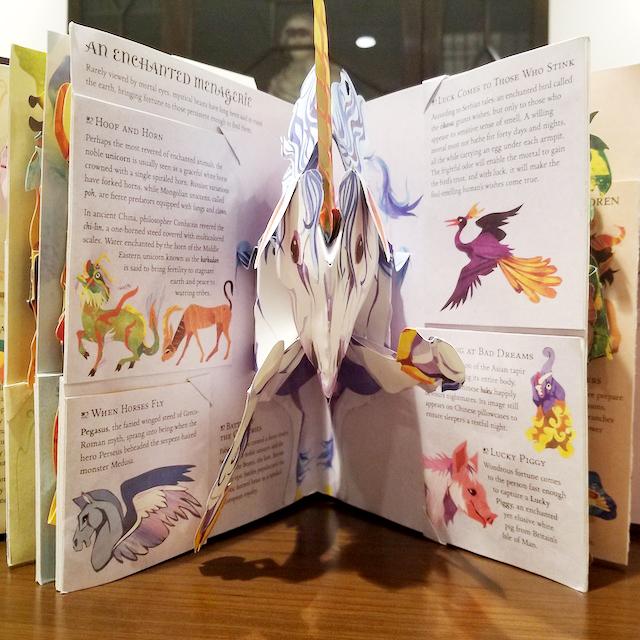 TCU Library Special Collections: The Influence of the Perfect Teacher
November 3, 2021
A gem among many, the Mary Kay Varley Collection is accessed by TCU students and faculty from disciplines across campus for research and other academic endeavors.
A teacher's love for children's literature grew into an extensive personal book collection, which has made its way to a permanent and caring home at the Mary Couts Burnett Library.
The Mary Kay Varley Collection includes works from best-selling authors and some of the most talented and creative illustrators, some of whom are dyslexic, such as Jerry Pinkney, E. B. Lewis and Patricia Polacco. The pride of her collection are works by illustrator Mitsumasa Anno, some in the original Japanese. Ed Young is also a favorite illustrator as well as Eric Carle and Steve Jenkins for their torn-paper style picture books.
"My hope is to provide a body of work that the students, faculty and community can access and that can provide pleasure and enrichment to their classrooms, projects or lives," said Varley M.Ed. '89. "Seeing all the books together in the special collections vault is a joy to me. I know the library will care for them in a way that eases my mind."
The Mary Kay Varley Collection currently contains 3,495 volumes. More than a third of the books are signed copies and all are in mint condition.
"Having a collection like this is quite special because it's hard to find children's books in mint condition," said Tracy Hull, library dean. "Through Mary Kay's efforts, and now Special Collections, these titles will be preserved, so that they will be available for researchers in a variety of disciplines, including education, history and art."
TCU students and faculty from disciplines across campus access the collection for research and other academic endeavors. It is a gem among many special collections in the campus library.
"Children's books have immense research value. They speak to social historians, graphic artists, book artists and historians interested in the history of literacy and education," said Julie Christenson, rare book librarian. "Thanks to the generosity of Mary Kay Varley, we are able to preserve these important artifacts in their pristine, original form so they can be permanently available for this kind of research."
Chapter one
Mary Kay Varley began her teaching career 49 years ago in a multi-level class of children with learning disabilities and behavioral disorders. While in undergraduate school, she found her passion for children's literature and discovered reading aloud to her students after lunch and recess had a calming effect on them.
She started with Roald Dahl's Charlie and the Chocolate Factory, a children's classic, and quickly noticed that all ages in the class seemed to love his style of writing. Reading children's literature aloud was making an impact on her students, and that's how Varley's book collection began.
She couldn't wait for the library to get the books she wanted to read to the students, so she began buying her own copies, which had to be hardback.
"The read aloud books always had to be hardback," said Varley. "Paperback copies didn't hold up well, and I knew that some editions would be used for several years."
A bookseller in San Diego suggested putting her book jackets in protective covers, because for a collector, the dust jacket was considered to be extremely valuable.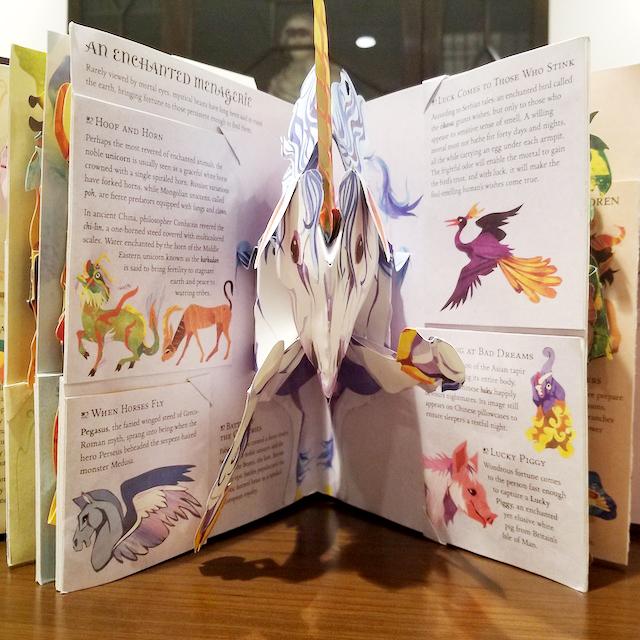 She has an extensive collection of pop-up books, especially those of Robert Sabuda, award-winning American artist and paper engineer. There are samples of his early and late work and everything in between.
Varley's collection began growing by the hundreds and her home started to become inundated with books. She was faced with the challenge of where and how to store her books. Her hardcover copies were kept at home and she only took them to school for reading aloud.
"My small townhome became stuffed with books – baskets, boxes and bookshelves were full," she said.
The signature collection
The collection truly took off in the late '90s and early 2000s when a friend of Varley's told her that children's illustrators may perhaps be considered the new fine art artists and recommended she try to complete a favorite author or illustrator's collection. He also encouraged her to acquire signed first editions as it would make the collection more valuable. Thus, her obsession began with collecting signed book copies.
At first, she would attend as many author talks as she could, meet the authors and then ask if she could send them a return postage paid box of books for them to sign. They graciously accommodated her requests.
When the online world took a more recognizable form, Varley found locating and contacting authors was much easier.
"To be able to easily make contact with the authors and illustrators was how I came to have so many books signed by Eric Kimmel, Faith Ringgold, Gary Schmidt and Steve Jenkins," she said. "This connection also allowed me to form special friendships with authors and illustrators."
Outgrowing their home
As Varley approached retirement, she began to worry about who would care about her book collection as much as she did. TCU immediately came to mind. One of the reasons she loves children's literature, books and reading is because of Luther Clegg, who taught her children's literature class at TCU in 1987.
"He loved children's books more than anyone I'd ever known," she said.
In 2012, she decided to contact the TCU Library to see if they would be interested in her eclectic and quality children's book collection. After their acceptance, she began donating approximately 250 editions annually. The last large donation was completed in 2018. Her favorite authors and illustrators continue to work and publish, so each year between 50 and 75 editions are added to the collection.
Though Varley often collected on the basis of art, she also collected chapter books, such as those of one of her favorite young adult authors Gary Schmidt, who had a particular impact on her.
"Some books grab you and don't let you go," she said. "I used to spend my summers reading new editions of children's books rather than ones for myself. Children's books are never just for children."