Amiso George, professor of strategic communication, has been selected to chair TCU's Race & Reconciliation Initiative as it continues a five-year path to investigate and document TCU's relationship with slavery, racism and the Confederacy, and expand to include Indigenous, Native American and Latinx histories with TCU.
As chair of the Race & Reconciliation Initiative, George will provide leadership and strategic vision as she represents the interests of the RRI across campus, including collaborating with Academic Affairs and Student Affairs.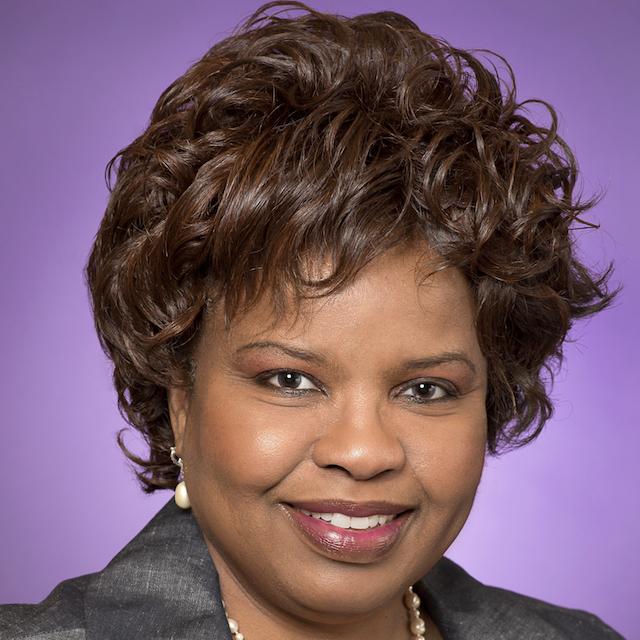 "I am honored to have been selected for this important position," George said. "Building on the foundation that has been laid since the initiative was established, we have an opportunity to reflect, memorialize and learn from our past, to boldly move forward together. We have much work to do, so I hope more faculty, staff and students will join us."
George is a professor in the Bob Schieffer College of Communication and an expert in crisis communication. Her teaching equips students to understand their role as communicators in an international context, demonstrating sophisticated cultural sensitivity.
A native of Nigeria, George will draw on the strengths of storytelling, "an integral part of the Nigerian culture," she said, as she guides how TCU tells its own story using findings from the RRI's research.
The RRI began in August 2020 under the direction of Provost Teresa Abi-Nader Dahlberg and chaired by Frederick W. Gooding, Jr., Dr. Ronald E. Moore Honors Professor of Humanities. It is now established under the Office of Diversity and Inclusion.
"Dr. George will continue to build upon the foundation laid by Dr. Gooding and the committee, to take the initiative through the stages of research, reporting, disseminating, discussing and determining, so we can continue to reconcile," Dahlberg said.
"Dr. George's communications skills will drive the RRI to continue to tell TCU's full story so that we can learn, heal, grow and move toward a vision of reconciliation together," said Aisha Torrey-Sawyer, interim senior advisor to the Chancellor and chief inclusion officer, and director of Diversity and Inclusion Initiatives.
Read more about George in TCU Magazine.
Learn more about TCU's Race & Reconciliation Initiative.