Main Content
The Race & Reconciliation Initiative (RRI) is an academically-based, historically-focused research initiative.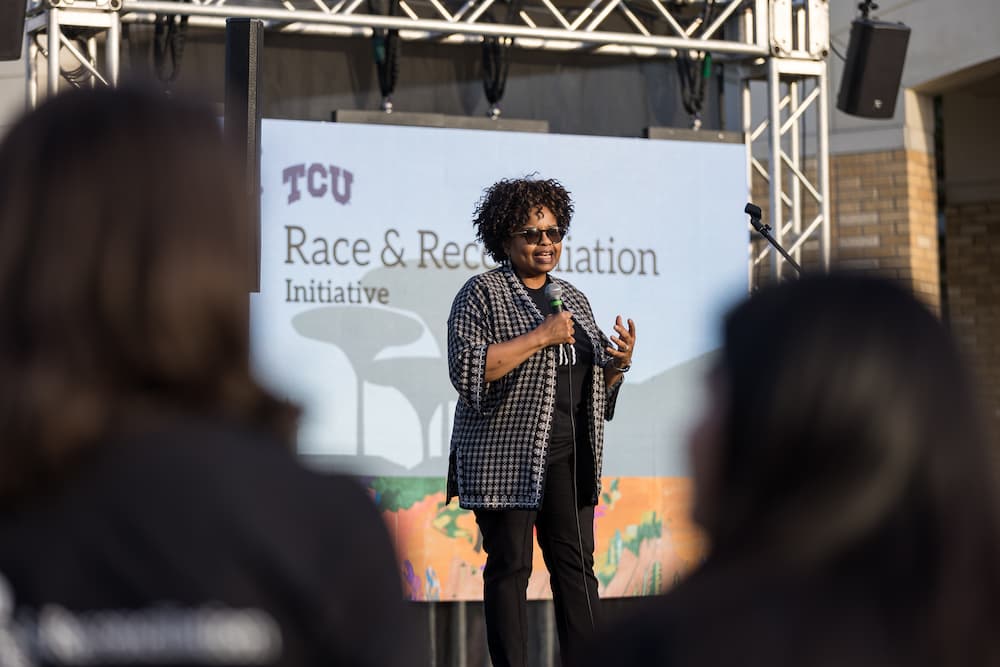 Launched in 2020, RRI was designed to investigate and document TCU's relationship with slavery, racism and the Confederacy. This academic endeavor draws upon the talents of faculty, staff, students and alumni to research and raise awareness of racism and inequality, helping us work toward a campus culture where everyone is respected and valued.
Current Focus
Our research focus for the academic year 2023-2024 is a deeper dive into recent but related histories (1998-2020). Building on previous research conducted by the RRI and others, we are conducting a more comprehensive examination of the experiences of Native American and Indigenous, Latinx, African American, Asian American and other ethnic identities at TCU.
For a year-by-year outline of our research, see Operation Triangulation – A Five Year Plan.
Call for Papers
We seek essays examining the impact of RRI over the Initiative's five-year mandate for an edited collection to be published by TCU Press.
Essays might consider contextualizing TCU's history with race and racism with local, state and national trends in higher education, or explore pedagogical strategies for integrating RRI into the student experience.