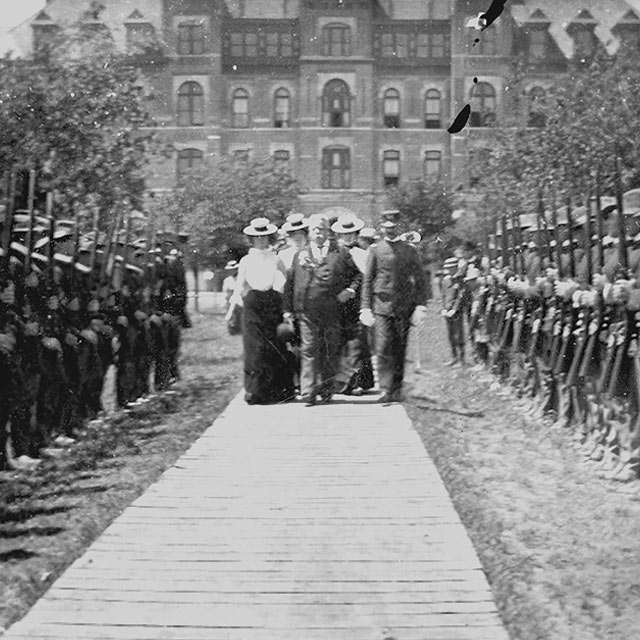 "We Stand on the Shoulders Of…" The Race & Reconciliation Initiative Presents its Second Virtual Town Hall Meeting
September 18, 2020
TCU's Race & Reconciliation Initiative will present its second virtual town hall meeting from 3:30-4:30 p.m. Thursday, Sept. 24. Titled, "We Stand on the Shoulders Of…," the program will include presentations by four faculty members whose previous efforts to recognize TCU's diverse history and contend with legacies of racism has formed the foundation for the initiative's work.
"The purpose of September's VTHM is to serve as an open reminder that the RRI is only new in form, but not in substance," Frederick Gooding, Jr., Ph.D., associate professor of African American Studies in the John V. Roach Honors College and chair of the RRI, said. "Efforts by members of our TCU community to raise awareness and increase competency have been ongoing for years. It is our privilege to merely continue these efforts—join us as we stand tall on the shoulders of those who have labored with love before us."
Panelists will include Jacque Lambiase, Ph.D., chair and professor of strategic communication, who will speak about the Portrait Project. Scott Langston, Ph.D., instructor of religion, will discuss the Native American monument at TCU. Adam McKinney, MFA, assistant professor of dance, will explain his efforts to memorialize the lynching of Fred Rouse. Santiago Piñon, Ph.D., associate professor of religion, and Langston will talk about the transnational movement to address the epidemic of violence visited upon indigenous women.
Registration is open now. Do you have questions about the Race & Reconciliation Initiative? Submit them in advance here. Gooding and the panelists will answer them if time allows.