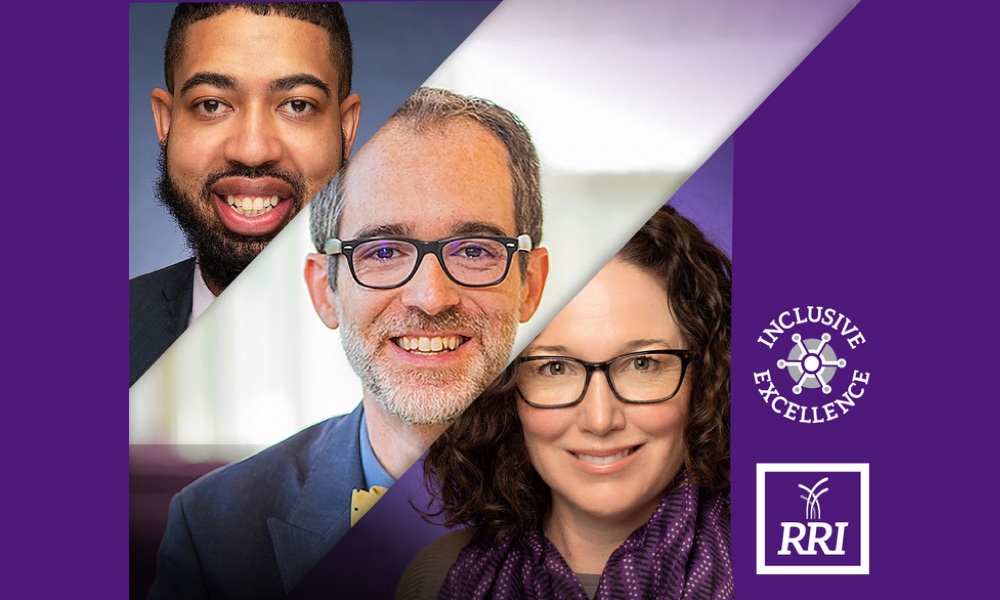 An interactive Zoom workshop featuring Sean Atkinson, Kenneth Chapman and Brandy Quinn. This event was on April 1, 2022.
What You'll Learn
How to promote racial/ethnic equity and equity-minded practices through the syllabus review process
How teaching approaches and practices impact BIPOC and other racially/ethnically minoritized students
How to self-assess current teaching approaches and practices
How to consider changes that result in more equitable teaching

About the Speakers
Kenneth Chapman, Ph.D., is an instructor in the Department of Management and Leadership in the Neeley School of Business.
Sean Atkinson, Ph.D., is Director of the School of Music and Associate Professor of Music in the College of Fine Arts.
Brandy Quinn, Ph.D., is associate professor in the College of Education.
Presented by the Race & Reconciliation Initiative and the Office of Diversity & Inclusion.
Part of the Inclusive Excellence Speaker Series.