For Doc Talk on Episode 3 The Dreamer, The Believer Marcellis interviews RRI Co-Chair Dr. Sue Anderson as she brings her discovery of the name and story of Charles "Charley" Thorp. Thorp, an enslaved African American man who was leased to the Clark Brothers for the building of Texas Christian University in Thorp Springs, TX. In reflection of his death, TCU co-founder Randolph Clark recounts the way Charley Thorp had impacted TCU by "returning" his humanity to him.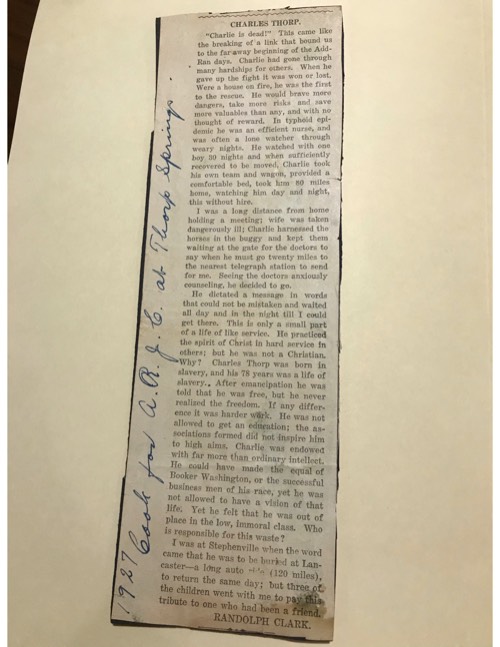 Join in at the 23:16 mark to hear Dr. Anderson's Doc Talk Intermission Segment
Let us know your thoughts below.
#ReconcileThis!