Main Content
Traditions
TCU is a place of spirited belonging where Horned Frogs have long found connection through our culture and traditions.
The Go Frogs Hand Sign
Cheerleader Chad Schrotel '82 helped our gesture of unity catch on with the crowds in 1980. Appropriately, it's like a peace sign with slightly curled fingers, symbolizing the horns of our tiny, mighty mascot, the horned frog.
The Common Table
Each spring, hundreds of students and others in the TCU family dine together at a table running the entire length of the Campus Commons. The idea is to connect with people from diverse walks of life and learn more about one another.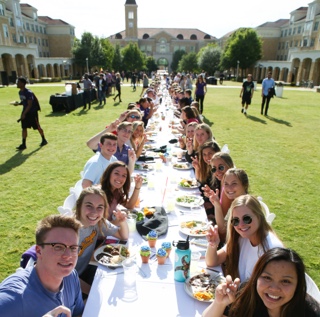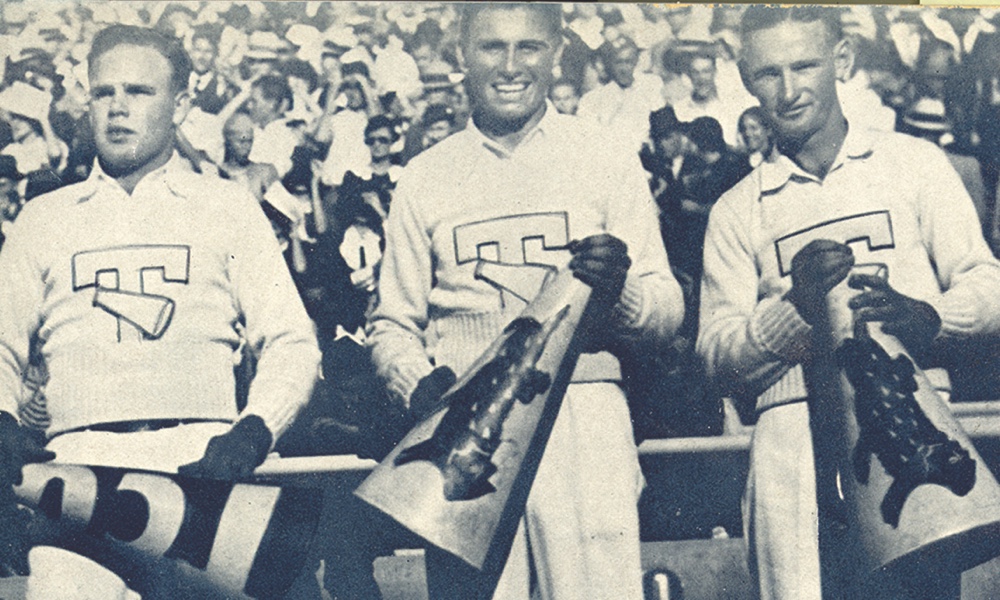 A Century-Old Cheer
At more than 100 years old, "Riff Ram" is rumored to be the oldest chant in the Southwest Conference, where we rose to popularity in the early days of intercollegiate sports. Riff, Ram, Bah, Zoo!
---
SuperFrog
TCU has featured costumed mascots on the sidelines of football games since the 1930s. SuperFrog, created in 1979, had to evolve a bit before being named a Top 25 College Mascot by Sports Illustrated.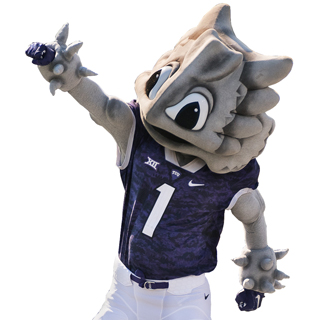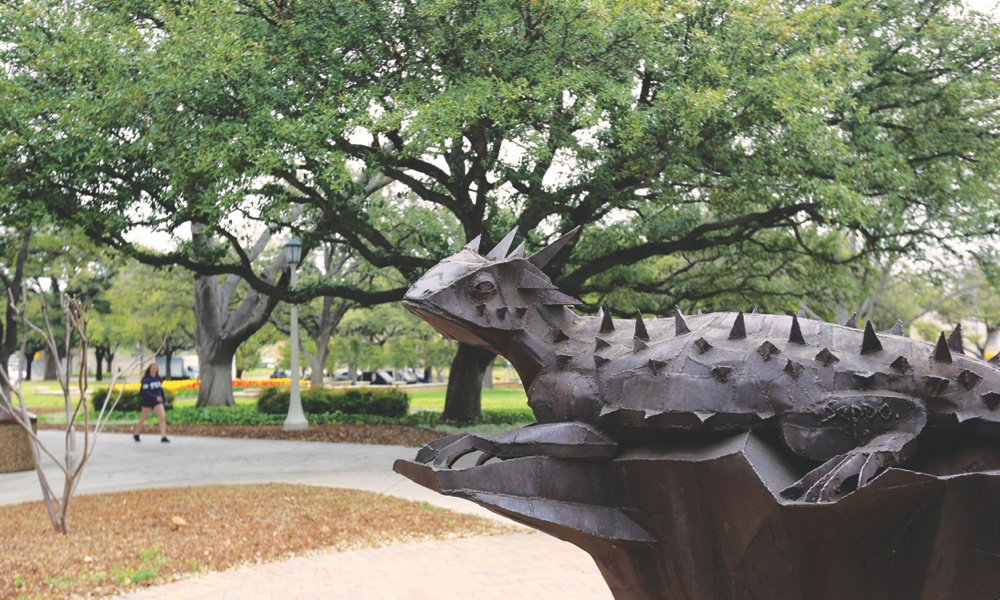 Don't Just Pass This Lucky Frog
Stressed by a test? Rub the nose of the pointy horned frog statue between Sadler and Reed halls for extra luck. No one knows exactly who started this, but it's a thing. (And hey, it couldn't hurt.)
---
Explore More Of Our Great Traditions