Main Content
Health, Recreation & Wellness
Carved in stone over one of the original 1930 Amon G. Carter Stadium entrances is the latin phrase mens sana in corpore sano—a sound mind in a sound body. Your time at TCU is about being the best version of you.
Wellness
Wellness is about personal values and balanced choices. We're committed to a culture of wellness—imparting every Horned Frog with a sense of well-being and a positive perspective on life. We're here to help you find balance in your physical, social, intellectual, spiritual and emotional health—making lifelong choices that will shape your future and sense of purpose in the community.
EXPLORE FURTHER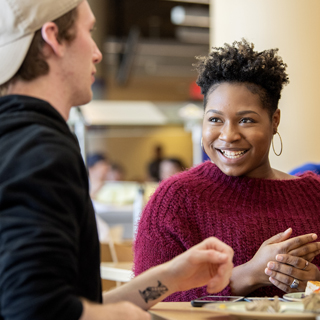 Recreational Facilities
Our popular University Recreation Center is 200,000 square feet of inspiration. Students love the weight rooms, cardio deck, climbing wall, pools, classrooms and hangout spots.
EXPLORE FURTHER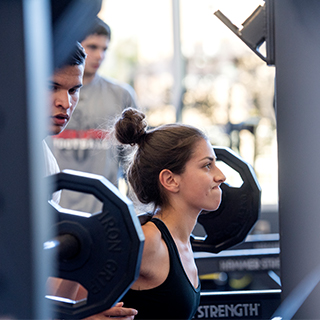 Recreational Programs
Be part of a team or train to be your personal best. Our programs are designed to inspire and connect. Don't see your sport? Start something.
EXPLORE FURTHER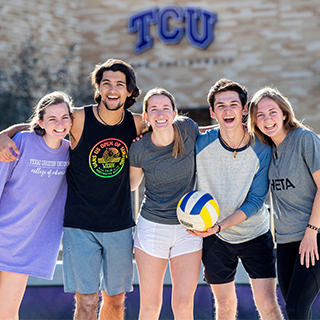 Counseling & Advocacy Services
In keeping with "a sound mind in a sound body," mental health is a priority here at TCU. We provide resources for students coping with personal and academic challenges, including recovery support and advocacy for survivors of sexual and relationship violence.
EXPLORE FURTHER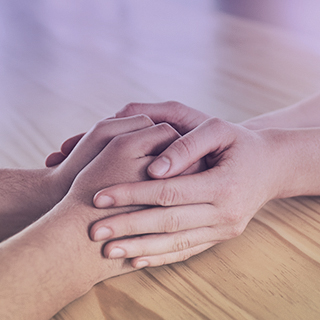 Health Services
Our convenient on-campus center is here to promote, protect, maintain and restore the physical and mental health of all our students.
EXPLORE FURTHER