Main Content
Middle School Education
Shape young minds in the most critical years.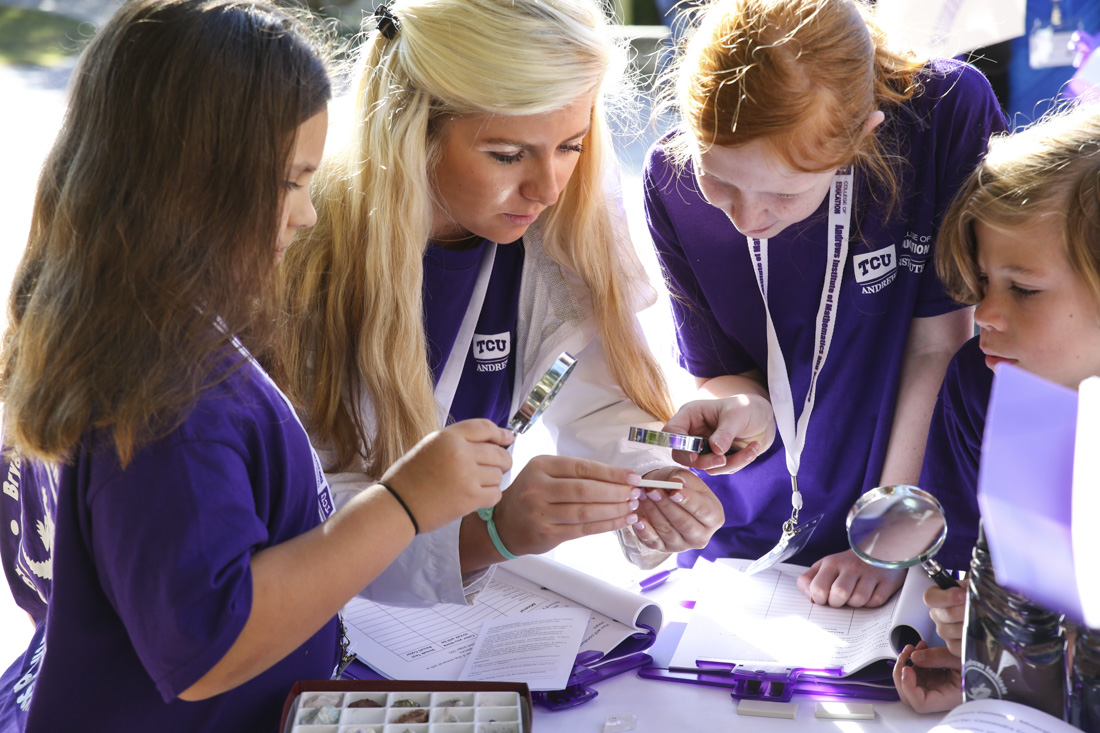 You'll explore ways to successfully teach and engage all learners, especially those in grades 4-8 and choose from the following content areas: language and literacy, mathematics, science or social studies. Combine your bachelor's degree with a Master of Education in five years with the Accelerated Master's option—giving you an advantage in the classroom.
Visit Department Website
Sample Courses
---
Developmental Psychology of Adolescence
Study of Exceptional Students
Digital Literacy, Learning & Citizenship in Education
View Courses & Degree Requirements
Special Admission Requirements
---
Students who plan to earn a teaching certificate must declare education as their major and formally apply for admission to the Teacher Education Program in the College of Education. Students apply to the Teacher Education Program when they have 54 hours toward their degree.
What Sets Us Apart
---
You'll teach and observe in diverse classroom settings from the first semester. Gain real-world experience and a broadened perspective by teaching in the Fort Worth community, with the option to teach for four weeks in international settings like Denmark, Panama, Norway, Sweden, Switzerland or the Netherlands.
Career Prospects
---
Our education students have a 100 percent hire rate and a 98 percent pass rate on state certification exams. More than 80 percent of our graduates teach in the Dallas/Fort Worth area, mainly in public and private schools.
Related Academic Programs
---