Main Content
Professional MBA
Change the trajectory of your success without putting your career on hold.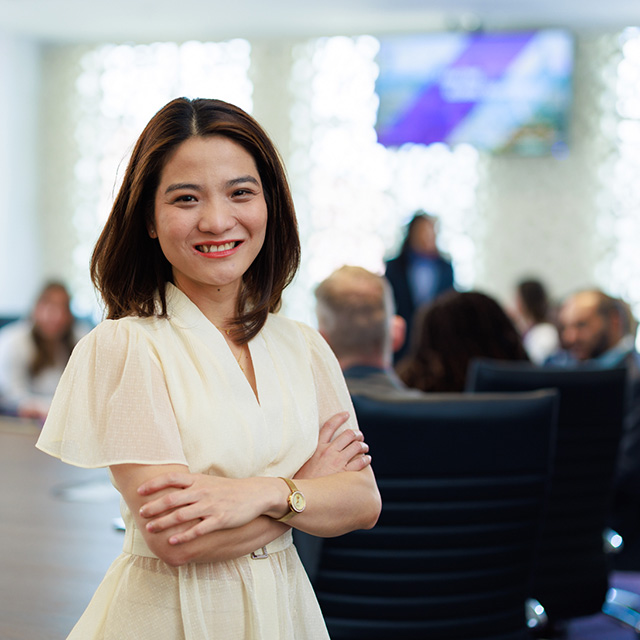 Get the same highly respected, high-caliber TCU MBA degree in a part-time format. Our evening-only classes let you hone your skills, improve your competitive advantage and increase your network, all without interrupting your career. You can adjust your experience to graduate in 24, 28 or 33 months, or accelerated 36-hour plan.
Visit Department Website
Programs Offered
---
Sample Courses
---
Strategy
Leadership
Business Analytics
Management of Financial Resources
Competitive Advantage Through People
Supply Chain Concepts
View Courses & Degree Requirements
Our Faculty
---
You'll learn from professors who are brilliant and approachable. Their industry expertise and trailblazing research will propel you forward. And because you'll get to know each other, they'll make sure your outcome is attuned to your personal aspirations and strengths.
What Sets Us Apart
---
Global Perspective – In our travel courses, you can explore economic development in China, sustainable business practices in Chile, or EU policy in Italy.
Specializations/Emphasis – Increase your knowledge in your field or explore a new one. Choose a specialty in Finance, Marketing, Supply Chain, or opt for an industry emphasis in Consulting, Energy, Health Care or Real Estate.
Career Development – Our dedicated team will work closely with you to enhance your workplace marketability, whether you're considering a career change or looking to move ahead within your current company or industry.
Networking – Make impressive connections with top employers, TCU alumni, C-level executives and even your own classmates – professionals you can call on for advice, mentorships and insights.
Career Prospects
---
Motivated to propel your current career to new heights? Considering a career change? No matter your goals, you'll go far with a TCU MBA. Take advantage of our career coaching, professional development, career tool kit, speakers, career fairs, company info sessions, and extensive alumni network and many more opportunities to boost your long-term success.
Related Academic Programs
---