Main Content
Strategic Communication
Learn to create effective, innovative and responsible messages about brands and organizations.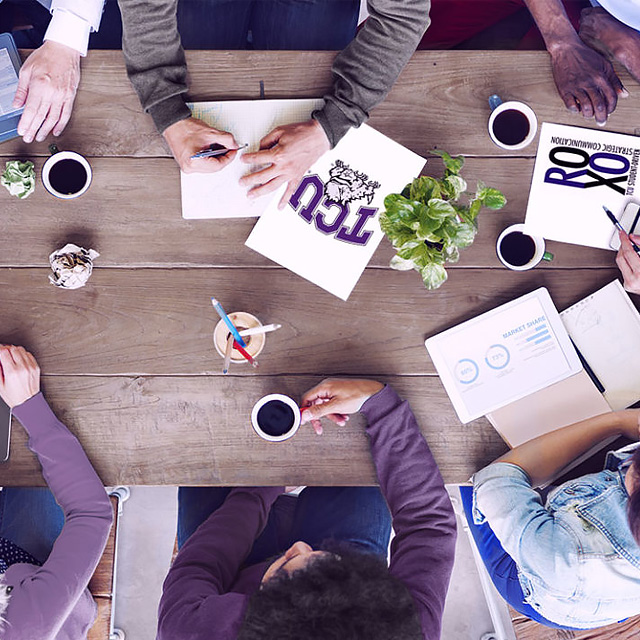 This program will teach you to set and achieve strategic goals for institutions by using the tools of advertising and public relations. You'll explore conducting and using research; writing and creating content for print, broadcast, online, and mobile platforms; designing messages; choosing media strategically, and evaluating effectiveness of campaigns.
Our students are strongly encouraged to put their skills into practice by interning for local agencies, companies or nonprofits. They compete annually in national advertising and public relations campaign competitions and have placed in the top 10 nationally ranked teams in the AAF (American Advertising Federation) National Student Advertising Competition and the Public Relations Student Society of America's Bateman Competition in recent years.
Visit Department Website
Programs Offered
---
Special Admission Requirements
---
Because the strategic communication major is popular, admission to the program can be competitive; please read the full course requirements for details.
Our Faculty
---
Our faculty have experience working in marketing and advertising, in the White House and in the U.S. military, and have earned degrees from universities such as the University of Texas, the University of Missouri, the University of Maryland and Ohio University.
What Sets Us Apart
---
The department's highly regarded communication agency, ROXO, gives students an opportunity to gain practical experience and exposure to real clients and work. We offer other learning opportunities within our own building: a national award-winning speech and debate team; TCU's Student Filmmakers Association; our KTCU radio station; our digital, print and broadcast news platforms, TCU News Now, The Skiff, Image Magazine and TCU360.com. Our semester long Washington, D.C. program offers both an internship and coursework.
Career Prospects
---
Most strategic communication graduates begin work in advertising or public relations agencies, corporations, governmental agencies, nonprofit groups, health care groups, sports teams and consulting firms. Others enter graduate school or highly specialized post-graduate pre-professional programs.
Related Academic Programs
---