Main Content
Athletic Training
Take the field with the confidence of a TCU athletic trainer.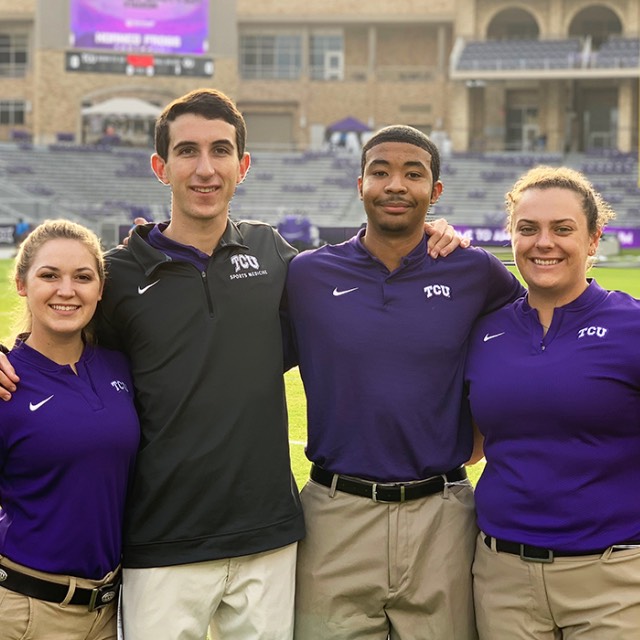 Complete your clinical education with TCU athletes and local athletic trainers, physical therapists and physicians. After starting with classroom experiences and exposure to upper and lower extremities, athletic training equipment, working with the opposite gender, rehabilitation and general medical environments, you'll work your way up into clinical placement in rehabilitation or general medicine. Clinical placements based on your level in the program, learning style, strengths and weaknesses, demeanor, and previous experience will provide you with a customized learning experience to maximize your potential as an athletic trainer.
Visit Department Website
Programs Offered
---
Special Admission Requirements
---
Learn about graduate program admission requirements at the MSAT admission page.
What Sets Us Apart
---
You'll be given opportunities to learn alongside preceptors in a variety of clinical experiences.
Career Prospects
---
Employment of athletic trainers is expected to grow 21% between 2014 and 2024, according to the U.S. Bureau of Labor Statistics. TCU graduates are uniquely qualified to contribute to the field of athletic training with technical skill, a well-rounded education and high leadership potential.
Related Academic Programs
---