Main Content
Business Analytics
Want to increase your earning value in just one year? Here's your chance to study cutting-edge business technology and processes to guide data-driven decision making—high in-demand skills for today's job market.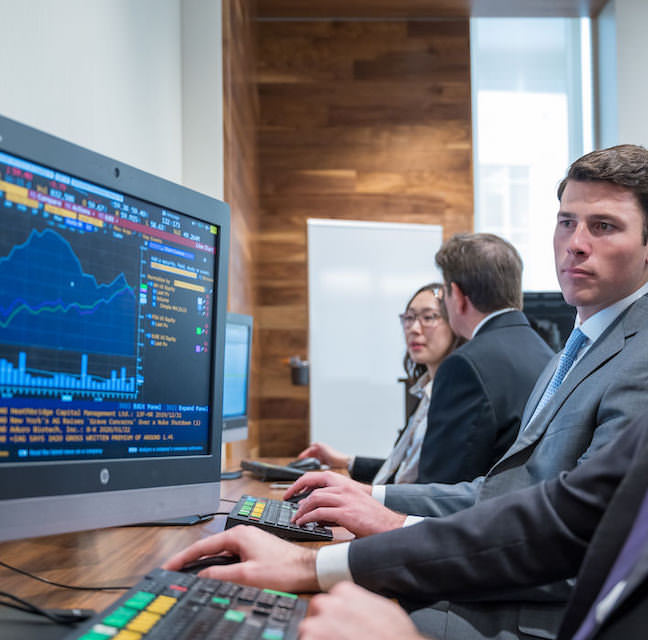 Companies are racing to hire employees who have the skills and know the tech to make data-driven decisions in business. We provide a balance between the technical side of data analytics and applied business functionality, offering the know-how to navigate between the two. In just 12 months, the TCU business analytics program prepares you for a dynamic and exciting career that takes advantage of modern data science to solve business challenges.
No business degree? No problem. Recent college graduates from all majors and young professionals from all industries are welcome.
Visit Department Website
Programs Offered
---
Our Faculty
---
Neeley's world-class faculty will engage you in the latest data tech and trends. They rank highly for mentorship, academic experience and teaching quality and bring to the classroom a wealth of experience as both business professionals and educators. Their research and insights are featured in prestigious publications and media outlets.
What Sets Us Apart
---
TCU's business analytics program creates options for college graduates to continue their education by adding an in-demand market skill and preparing for a data-driven job market.
Classes begin in summer, so you can start right after graduation or even a year or two later. By May, you'll graduate with a valuable new skill.
Well-known companies will pitch projects to your class in the fall. You choose the project and team, work on it through spring and then present your recommendations to the client.
Work with the latest technical and statistical software and case studies. Exciting new trends include continuous intelligence, conversational analytics and augmented analytics.
Gain access to industry events, professional advancement and executive mentorship. Meet leaders in the field, both academic and professional.
Career Prospects
---
Business data analytics is a booming field. Recent graduates have landed jobs at Amazon, American Airlines, AT&T, Charles Schwab, Chevron, Deloitte, GM Financial and Lockheed Martin.
Related Academic Programs
---