Main Content
Criminal Justice
Develop an understanding of the justice systems that shape and affect our communities.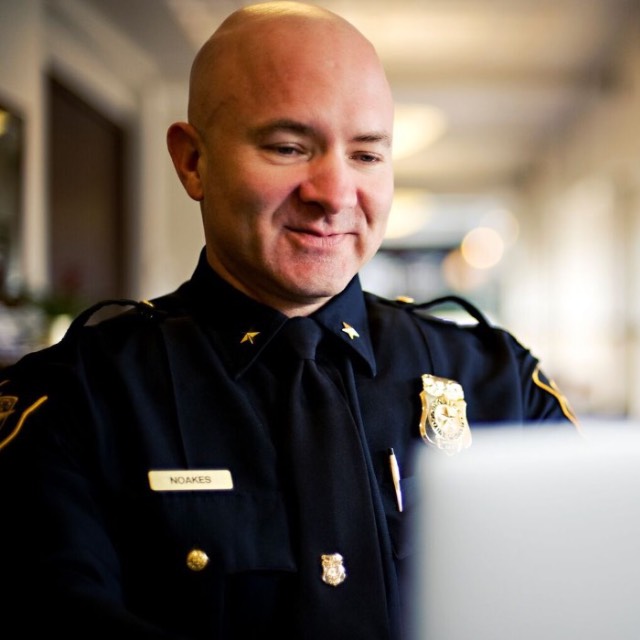 As a criminal justice student, you'll gain a solid foundation in research methods, writing, oral communication, statistical reasoning and critical thinking along with practical field applications through career-oriented courses and internships.

The MS in criminal justice is an online program that can be completed in two years, making it especially attractive to professionals.


Visit Department Website
Programs Offered
---
Special Admission Requirements
---
If you are interested in applying to the graduate program or for the graduate certificate, please visit the graduate admission website.
What Sets Us Apart
---
The criminal justice program at TCU has been ranked as the #1 program in Texas, and focuses on giving you the theoretical and practical skills you'll need for any related career.
At TCU there's a shared willingness by faculty to collaborate across disciplines in teaching and research. Our goal is for students to build on their new knowledge, making valuable connections between concepts and ideas from different areas of study. This motivates our students to be more creative in their lifelong learning, and enhances the critical thinking skills needed for problem solving in today's world.
International awareness and cross-cultural understanding are critical to TCU's mission. Our faculty members are committed to empowering students to broaden their perspectives while addressing the world's problems. TCU's international programs inspire, enlighten and prepare Horned Frogs to make positive change for the greater good.
Career Prospects
---
Our graduates work in challenging positions in various fields, including law enforcement, corrections, courts and juvenile justice. Our alumni are employed at companies and organizations such as:
The Federal Bureau of Investigation
The Federal Bureau of Prisons
ExxonMobil Corporation
Sam Houston State University
U.S. Probation and Pre-trial Services
Law firms
Various law enforcement agencies
Related Academic Programs
---