Main Content
Dance
Your path to artistic and academic excellence starts here.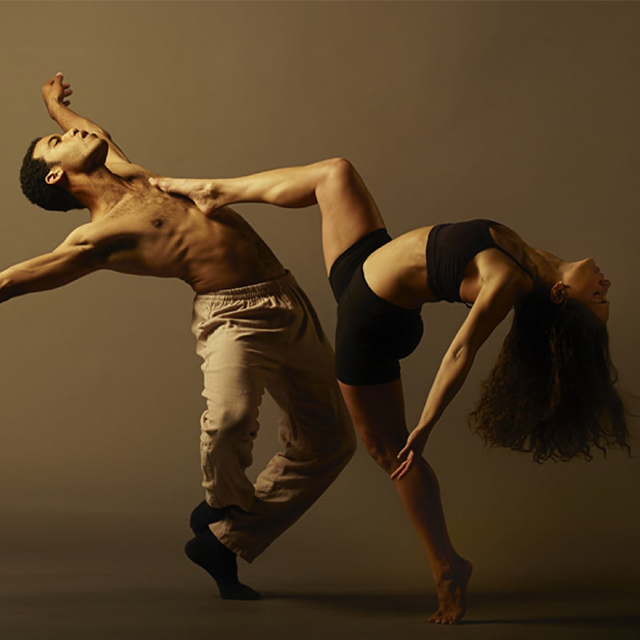 The School for Classical & Contemporary Dance's BFA degrees combine the depth of conservatory training with the breadth of a liberal arts education. We offer comprehensive studies in dance and dance-related subjects, including classical and contemporary dance technique, choreography, improvisation, dance history, teaching methods, variations, classical partnering, contact improvisation, dance theory, music for dance, lighting for dance, functional anatomy and international dance forms. Two semesters of career preparation coursework aid in specific preparatory skills such as auditioning, resume and website construction, graduate school identification, grant application, and career development.
Our faculty believes that dance education begins in the studio — with equal emphasis on classical and contemporary dance training. You'll combine technical training and scholarly inquiry to make informed artistic choices and explore the language of dance as both a creator and performer.
You'll have numerous chances to perform and create through the faculty/guest artist concert each semester, senior choreography concerts, and travel to the American College Dance Association each year. BFA majors can choose to study abroad for a semester at University of Roehampton, the UK's number one ranked dance program.
Visit Department Website
Special Admission Requirements
---
Auditions are required for admittance to the School for Classical & Contemporary Dance.
What Sets Us Apart
---
TCU was the nation's first university to offer a Bachelor of Fine Arts in ballet. Our comprehensive and progressive program has earned a national reputation for graduating dancers who excel in both professional dance training and academics. As a result, TCU graduates enter the world as educated dance artists.
Career Prospects
---
The TCU School for Classical & Contemporary Dance blends artistic integrity and technical excellence with academic challenge.
Our graduates have gone on to perform with Mark Morris Dance Company, Eugene Ballet, Kentucky Ballet Theater, Tallahassee Ballet, Metropolitan Opera Ballet, Sleep No More, Then She Fell, Noblemotion, Metdance; they serve as artistic directors: Von Howard Project, The Seldoms, Project606 Dance, imPulse Dance; they are studio owners and small business entrepreneurs as well as dance educators in K-12, studios, conservatories, performing arts schools, colleges, universities, and outreach programs; they work as arts administrators in various artistic and not-for-profit sectors, photographers and filmmakers, fitness coaches and teachers, physical therapists, dance therapists and medical doctors.
Related Academic Programs
---