Main Content
Writing
Learn to craft new worlds and communicate effectively through the art of writing.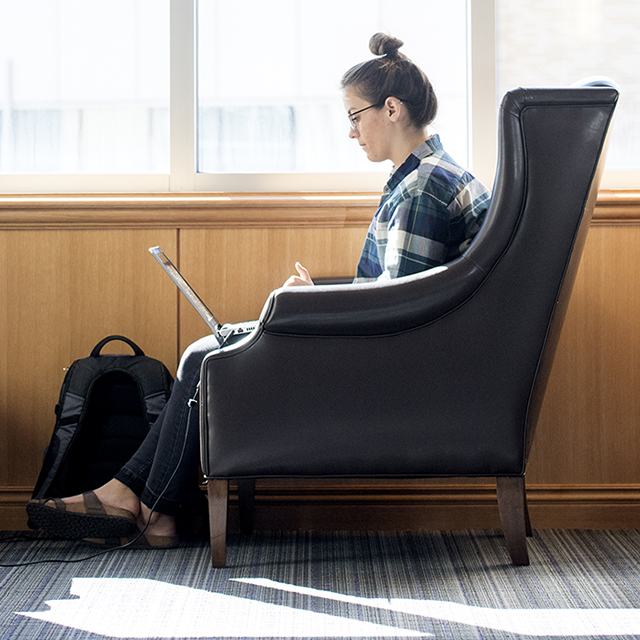 As a writing student, you'll explore the artistic and technical aspects of effective and compelling writing. Through varied coursework and class assignments, you'll find your voice as a writer.
Visit Department Website
Programs Offered
---
Special Admission Requirements
---
There are no special admissions requirements for this program.
What Sets Us Apart
---
While the study of the English language is evergreen, we want you to be equipped to succeed in our increasingly digital world. Our creative writing program focuses on teaching you how to craft pieces that can thrive in digital spaces such as web and social media.
Career Prospects
---
Whether you're interested in business, engineering, communications or any other industry, a mastery of writing will make you and your resume stand out from the crowd.
Related Academic Programs
---