Main Content
Curriculum and Instruction
Improve your instruction skills and prepare for leadership.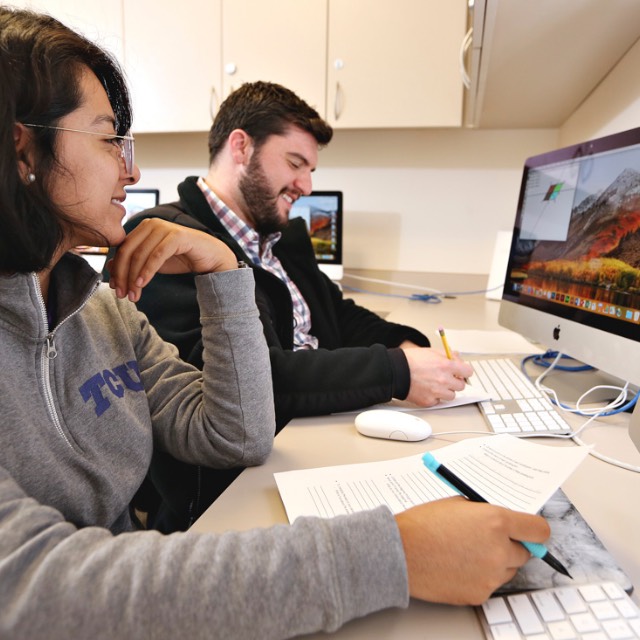 Enhance and support learning in K-12 schools and other educational settings. You'll learn knowledge related to content and knowledge that helps you contribute to scholarship. Choose a content specialization: curriculum studies, language and literacy, mathematics education or science education, and choose between a research emphasis or a teaching and learning emphasis.
Visit Department Website
Programs Offered
---
Sample Courses
---
Technology for Diverse Learners
Psychology of Thinking and Learning
Historical and Philosophical Foundations of Education
View Courses & Degree Requirements
Special Admission Requirements
---
There are no special admissions requirements for this program.
Our Faculty
---
The College of Education is home to two Piper Professors, a National Science Foundation Research Fellow and three endowed chairs and professors. Our faculty is nationally known for their research and maintains a tradition of excellence in teaching and mentoring.
What Sets Us Apart
---
As a graduate student at TCU, you'll find yourself immersed in a community of teaching, learning, research and practice. You'll work side-by-side with faculty members on research projects, engage in field experiences and acquire the skills to advance your career in education.
The teacher-scholar philosophy at TCU means professors actively immerse themselves in research—often with involvement of both undergraduate and graduate students. When your teachers are involved scholars themselves, everyone benefits.
At TCU there's a shared willingness by faculty to collaborate across disciplines in teaching and research. Our goal is for students to build on their new knowledge, making valuable connections between concepts and ideas from different areas of study. This motivates our students to be more creative in their lifelong learning, and enhances the critical thinking skills needed for problem solving in today's world.
Career Prospects
---
Program graduates are prepared to work with children, adolescents and families in a variety of educational settings, including schools, higher education institutions, companies and government agencies. U.S. News and World Report cites the need for high-quality curriculum development in mathematics and science as the demand for STEM jobs grows.
Related Academic Programs
---